Sheffield Wednesday boss Daves Jones played down touchline incident
Sheffield Wednesday boss Dave Jones played down an incident on the touchline during the 3-1 victory over Brighton.
Last Updated: 03/02/13 8:11am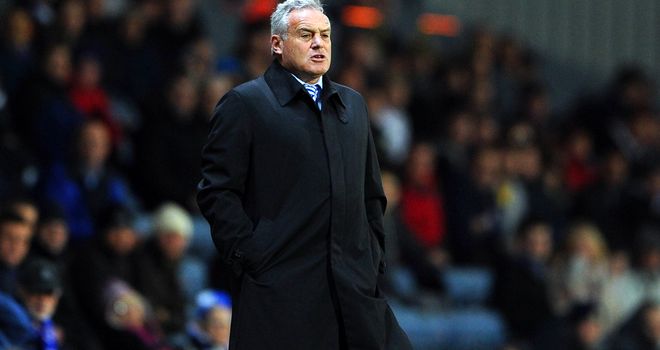 There was a confrontation between Jones and Brighton first team coach Charlie Oatway which ended with both being sent to the stand by referee Simon Hooper.
The game exploded when Ashley Barnes was dismissed for a late two-footed tackle on Wednesday midfielder Kieran Lee after 32 minutes at Hillsborough.
Jones said: "Things happen within a game, the sending off was pivotal in it as well - and deservedly so, the lad stamped on him.
"Then I just felt every challenge we made they were trying to even it up and I didn't think that was right and that's what the fracas was over. It's handbags at the end of the day, it's done and dusted now, it's over.
"I think the referee did the right thing just to calm it all down because it just would've just carried on at the end of the day. I'll see what he puts in his report and if he gets it right.
"I'd rather talk about the game and the result and how important it was and how well we played. I thought the players did themselves proud today which is a bonus."