Championship: Sheffield Wednesday chairman Milan Mandaric aiming for promotion
Sheffield Wednesday chairman Milan Mandaric insists that his target is still the Premier League.
Last Updated: 26/10/13 12:36pm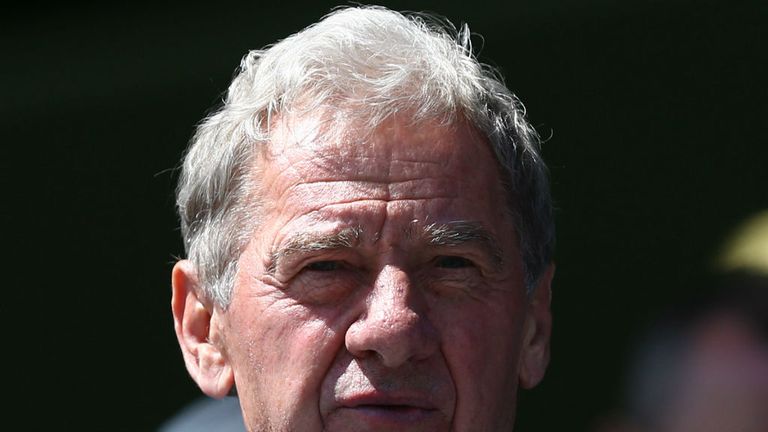 Former Portsmouth and Leicester owner Mandaric took control at Hillsborough in late 2010, but has made no secret of his intention to sell the club to the right buyer.
The Owls have yet to win a game this season and the 75-year-old's commitment has recently been questioned, with some critics claiming his interest is on the wane.
"It's a shame because it's the first time in 14 years in English football that anyone has ever mentioned it," Mandaric told the club's official website.
"It's totally unprofessional, not having any knowledge, limited knowledge about Sheffield Wednesday and myself.
"How many chairman arrived in this country and in 14-plus years took three clubs, which needed a lot of attention, a lot of ambition and a lot of money to get them out of their troubles?
"I get upset because I know how ambitious and how much I care for this club and how much I care for football.
"I put my money I made in an honest and hard way back into football here every year to support efficiency because this club needs to be fed financially until it gets into the Premier League.
"It's not that I want to sell the club, but this club is a big club and to even stay in the Championship the process needs accelerating.
"So maybe somebody would come in and be more aggressive than me and more capable of pushing the club forward and I'm trying to accommodate those groups to do that.
"I try as much as I can, I devoted my time, my ambition and energy, but it needs more than that. I realise this club needs to go a lot more aggressively forward.
"I will do my best, I will be ambitious, I will try every which way to get back in the race with results and goal remains to go to the Premier League.
"As long as I'm here that will be my goal and my objective.
"I'm not going to let this club go anywhere, but be stabilized and hopefully take it to the Premier League."