Championship: Giles Coke calls for Sheffield Wednesday to bounce back
Last Updated: 01/09/14 11:15am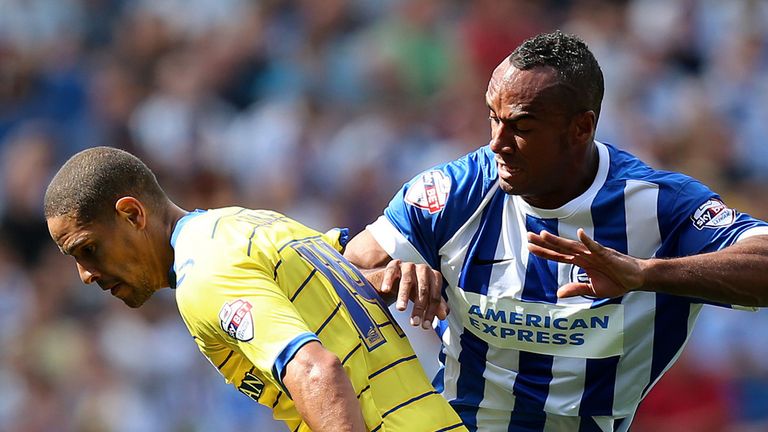 Sheffield Wednesday midfielder Giles Coke feels the international break has come at the wrong time.
The Owls go into the two-week hiatus on the back of their first defeat of the season, which came in Saturday lunchtime's 1-0 loss to Nottingham Forest.
That ended a six-match unbeaten start for Stuart Gray's men, but they were by no means outplayed against promotion favourites Forest, as only some heroic goalkeeping and defending denied them at least a point.
And Coke, who has enjoyed his best spell in a Wednesday shirt at the start of this campaign, cannot wait to resume action.
"I'm not one for breaks. I like to play," he said. "If you have a week off, you are just itching to get back. For me, I would have liked it to continue.
"I wish we had a game next Saturday. We have to deal with it, have a few days off and move on.
"We wanted to win to go off on the international break on a real high.
"Unfortunately, we haven't but the morale is still very high because we played really well. I've got no doubt when we come back we will play."
The promising start has raised optimism at Hillsborough and there is a belief that, after two years struggling at the wrong end of the division, Wednesday have a realistic chance of becoming play-off contenders this season.
That sentiment was echoed by Forest boss Stuart Pearce and Coke is confident the Owls can beat last season's 16th-placed finish.
"I honestly feel we will do better than what we did last season," he added. "We've got better players.
"We have a real togetherness and we want to work hard for each other. We have proven that in the first seven games.
"It's still really early but I've got no doubt we will come back from the international break and win games.
"It's nice when Stuart Pearce, who is so well respected, says that as it just proves how much we have come on. It shows how far we have developed.
"We are all enjoying our football and it is showing in our performances."
.