Craig Conway was always confident Cardiff would beat Sheffield Wednesday on Sunday
Craig Conway was always confident Cardiff would take their place in the history books against Sheffield Wednesday.
Last Updated: 04/12/12 1:03pm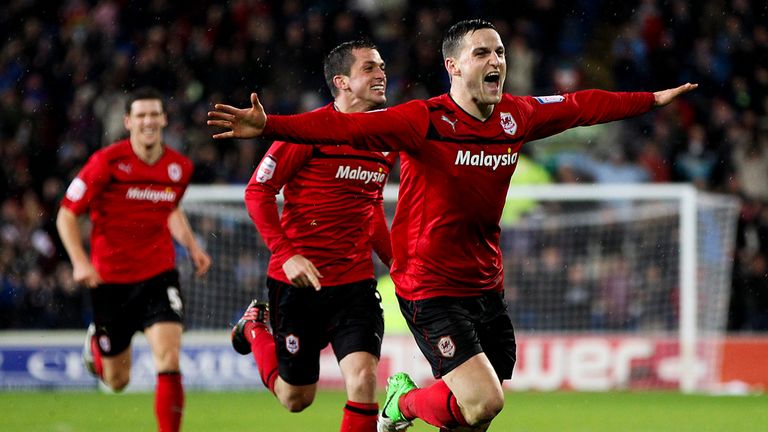 The Scotland international half-volleyed home the only goal with just 10 minutes remaining to seal his side's 10th straight victory at the Cardiff City Stadium.
And the former Dundee United man says the confidence gained from nine successive wins on home soil meant the Bluebirds always believed they could chalk up win number 10.
The Scot said: "It (the home record) does help. We always know at home that, with the good squad of players we have with some good individuals, that we know we can create a goal or get a goal.
"And I think if we keep playing well in games then as long as we keep a clean sheet at the back, which we have done really well at home this season, then we've always got players who can score goals for us going forward.
"To be honest on Sunday even looking up at the clock with 20 minutes to go I thought we were still creating chances and felt that one chance was always going to go in and luckily it did."