Cardiff City boss Malky Mackay took positives from draw at Huddersfield
Cardiff City boss Malky Mackay was in positive spirits after his side's battling 0-0 draw with Huddersfield.
Last Updated: 10/02/13 9:15am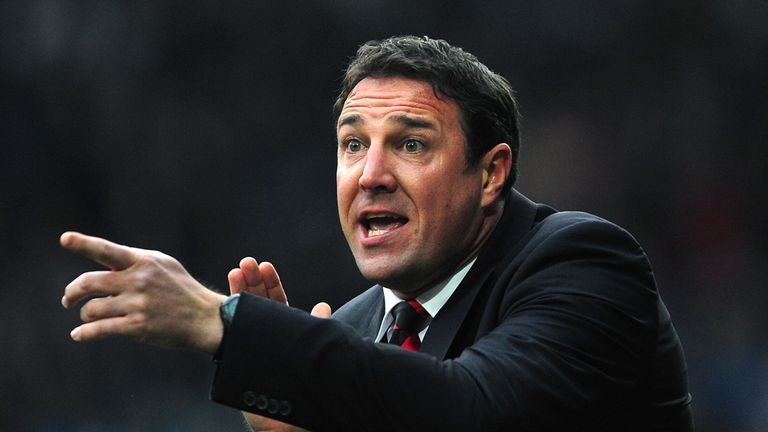 Huddersfield had a Neil Danns goal ruled out for a foul but it was a game of few chances and results elsewhere saw Cardiff's lead in the Championship increase to 11 points.
"It's another point gained for us," Mackay said. "We were playing against a team that is now unbeaten in six at home and they are playing for their management.
"They had a five-man midfield with 10 men defending the final third but we have to get used to that. I will always take 0-0 away from home. It keeps us undefeated in a difficult division.
"It was a very tricky pitch, one of the poorest we have played on but it was the same for both teams."
Cardiff defender Kevin McNaughton went off on the stroke of half-time after an accidental elbow left him with a wound which needed stitches, but Mackay said no blame needed to be apportioned for the injury.
"It was just unlucky, there was nothing malicious," said Mackay. "He needed a lot of stitches. It was a full-blooded game but hopefully he'll be ok in a couple of days."