Cardiff striker Rob Earnshaw could be set to join MLS club Toronto
Cardiff's Robert Earnshaw could be set to join MLS club Toronto, Bluebirds manager Malky Mackay has confirmed.
Last Updated: 28/02/13 10:46pm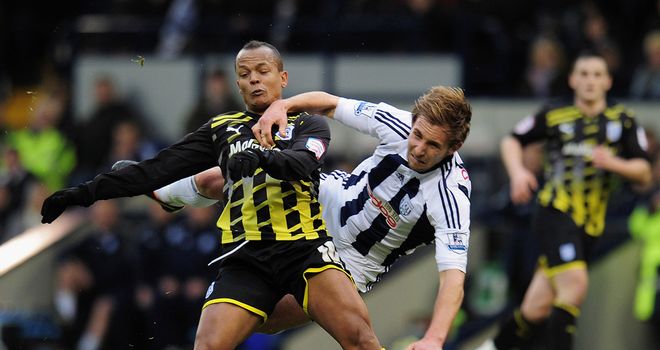 The striker, 31, who spent a loan spell with Maccabi Tel Aviv last year, has not made an appearance for the Championship leaders and is to hold discussions with the Canadian club.
"He's going over to have a look around and a talk with Toronto about the possibility of a loan," Mackay told the South Wales Echo.
"Whether it happens or not is another matter, but we've given him the opportunity to do that. Rob needs his career to go on because this is football after all.
"There's nothing been biting here for him and if he feels that a move there would be something beneficial to him, then I'm certainly not going to stand in his way. I'd never stand in a player's way when it comes to them getting the chance of playing football.
"But at the moment he's just talking to them so right now we will just await developments."
Earnshaw began his career with Cardiff, scoring 105 times in 163 starts, before spells with West Brom, Norwich, Derby and Nottingham Forest.