Cardiff City chairman quits post to pursue 'business opportunities'
Cardiff chairman Dato Chan Tien Ghee has stepped down from his role with immediate effect.
Last Updated: 01/03/13 3:00pm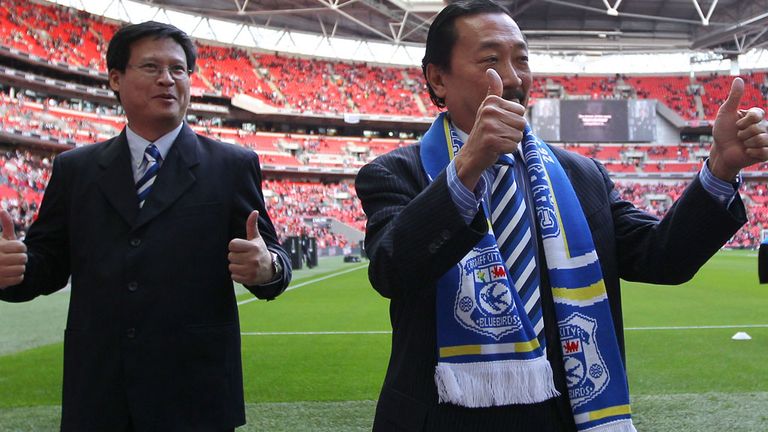 The Malaysian, who has been chairman of the Championship club since 2010, is leaving to pursue other business opportunities.
Ghee introduced business partner Vincent Tan - his billionaire compatriot who now owns City - to the Welsh club when they were struggling financially under Peter Ridsdale.
A statement on Cardiff's official website said: "We wish to confirm that Dato Chan Tien Ghee has resigned as chairman and director of Cardiff City Football Club with immediate effect.
"TG is embarking on new career and business pursuits that requires his full attention.
"Given constraints of time and distance, TG believes he is unable to meet the demands of his position as chairman and board member of Cardiff City.
"We are greatly indebted to TG who, since joining in 2010, has been instrumental in the progress of the club to where it is today.
"We wish to record our deep appreciation for his invaluable contributions and efforts."