Fraizer Campbell says Cardiff will have to learn quickly after losing 2-0 at West Ham
Fraizer Campbell has acknowledged Cardiff City will have to 'learn quickly' after losing 2-0 to West Ham United.
Last Updated: 18/08/13 7:17am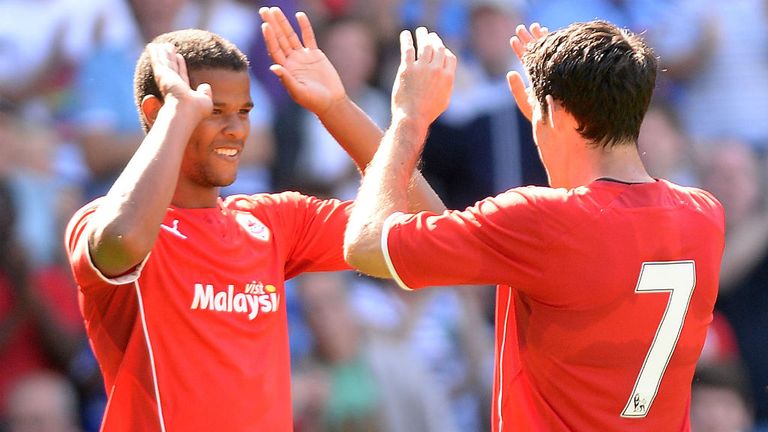 Goals from Joe Cole and Kevin Nolan secured the points for West Ham as Cardiff rarely threatened to get back into the game at Upton Park.
Campbell is aware that last season's Championship winners will have to get used to teams in the top flight capitalising on Cardiff's mistakes over the coming months.
However, the striker believes there are positives to take ahead of Cardiff's next game at home to Manchester City on Sunday 25th August.
"The fans have waited for this moment for a long time, so it was a special day," Campbell told Sky Sports.
"Unfortunately we didn't get the result we set out to get. But it's one game into the season and we will go back to the drawing board, watch the game over and look to the next one.
"I think we need to learn quickly that it's an unforgiving league. We could have got away with one or two mistakes last season, but this season you will pay for them. We have to learn quickly, but hopefully we can turn that around.
"There are some positives, it's not all bad. We just have to cut out the silly mistakes. Some bad defending from us has led to two goals. We have to stay strong as a team and work hard during the week.
"It's one game into the season, we have got a lot more to go and I'm sure we have got enough."