Premier League: Cardiff boss Malky Mackay admits Craig Bellamy could soon call time
Cardiff boss Malky Mackay admits Craig Bellamy could soon be forced to call time on his football for club and country.
Last Updated: 19/09/13 12:21pm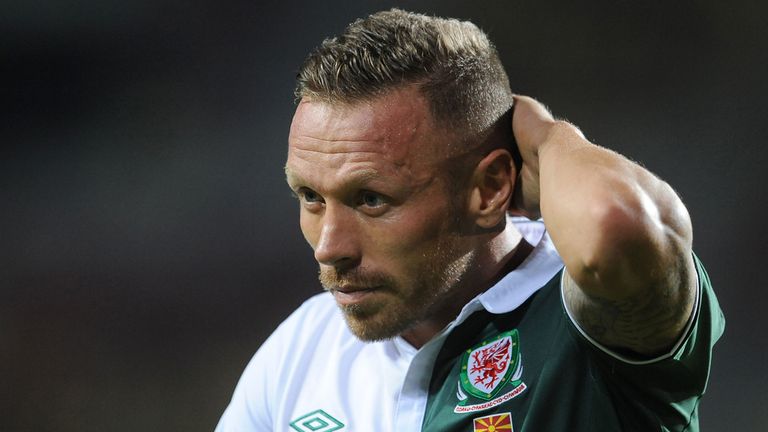 Bellamy revealed last week that he was unlikely to be fit enough for another qualifying campaign with Wales and even suggested he could be in his last season as a professional.
The 34-year-old missed Cardiff's 1-1 with Hull on Saturday having played 90 minutes in World Cup qualifiers against Macedonia and Serbia - and Mackay knows the forward's troublesome knees are taking their toll.
"Craig is quite open in talking about it (retirement) so it's not a shock to anyone if it happens at the end of the season," said Mackay.
"He's someone at ease with seeing how the season goes and making that decision in the summer.
"I talk to him about Kevin Phillips and Ryan Giggs, who take it a season at a time, but there will be a point where, because of his knees, Craig wants a life with his family where he can walk about and not have arthritis in his knees for the rest of his life.
"And there'll be a point where he says 'that's not quite yet, I'm going to have another season'."
Mackay believes the forward may decide to hang up his boots for Wales in order to stretch out his domestic career.
"There might be a point where he finally decides 'I've sweated and given blood for my country for a long time and I'll now come out of that to elongate my career'," Mackay added.
"But that will be something he'll decide. I'm quite relaxed.
"It's important for Wales that they get their best players out there and I'm a big supporter of them.
"I live in the country and am good friends with the people involved in the national team, including Chris Coleman.
"If one of my players can help out, great, but I'm also aware our club needs him."