Cardiff's Fraizer Campbell does not wish he had stayed at Manchester United
Cardiff striker Fraizer Campbell has declared that he has no regrets about his decision to leave Manchester United.
Last Updated: 17/11/13 6:36pm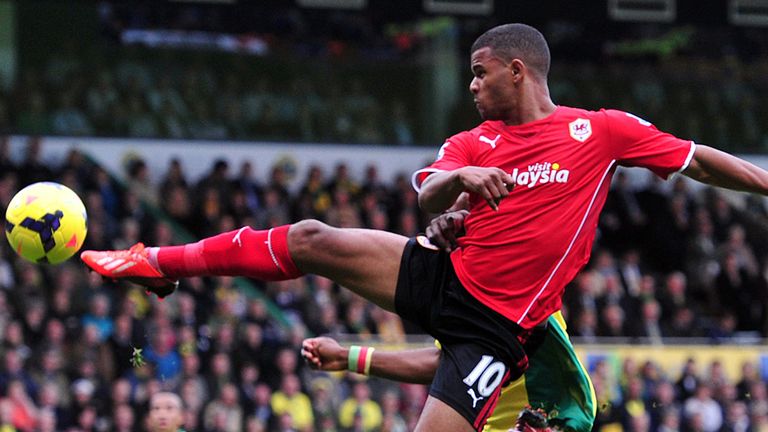 Campbell will come up against his former club next Sunday when the Premier League champions make the trip to Wales.
Having spent 12 years with the Red Devils as a youngster, Campbell admits it was hard to move on - but he decided in 2009 that he needed regular football and made the switch to Sunderland.
Campbell joined Cardiff in January and, reflecting on his time at United, he is certain that it would not have benefited his career to stay at Old Trafford.
"It was difficult to leave United. I'd been there since I was 10," Campbell said in the Daily Star Sunday.
"But I wanted to be playing. I have no regrets, though, because you have to be realistic.
"Ruud van Nistelrooy, Cristiano Ronaldo and Wayne Rooney were in front of me.
"Then they brought in Carlos Tevez. I had to be worth £25million to be playing in that team!
"I had a great time there. I didn't play many games but it was nice to be part of the club."