Cardiff midfielder Don Cowie hoping for Manchester United off day
Cardiff midfielder Don Cowie is hoping to catch Manchester United on an off day on Sunday.
Last Updated: 24/11/13 3:10pm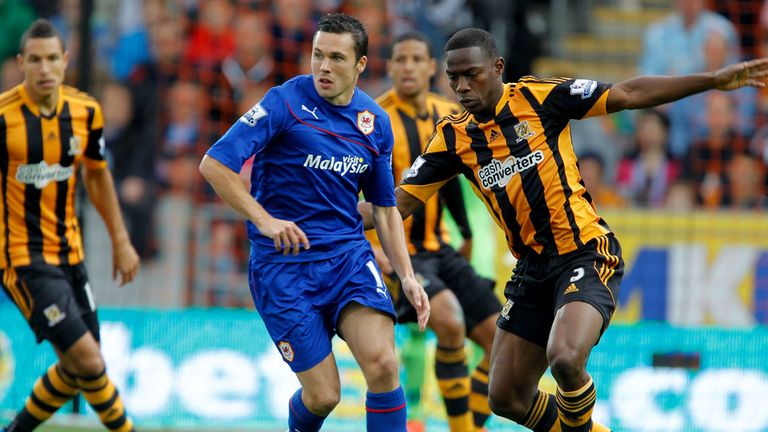 United made a stuttering start to the season after David Moyes took over the reins from Sir Alex Ferguson during the summer but they are undefeated in their last nine games.
Cowie said: "It is still the same players who won the league last year, they are not going to lose that confidence overnight.
"Don't get me wrong, they have lost one of the biggest, if not the most iconic manager ever, and it will take time.
"But they will come here Sunday and expect to do the job and take the three points. That's where it is up to us to make it as hard as possible.
"I have never played against them, but in terms of watching them over the last number of years even when they have not been at their best they have got that ability to win games and the quality on the subs' bench to change things if they need to.
"Hopefully for us they have an off day and we take advantage of it."
Defender Ben Turner added: "At the start of the season, there were a few eyebrows raised but if you look at the last month, they are starting to win and they are not out of the title race.
"It is probably a bad time to play them but when is there a good time to play them? So we just get on with it.
"All the lads feel that after the last couple of games we have had there is a reduced amount of pressure on them.
"They are in a different mini-league to us so we are not really expected to get anything from them so maybe that will work to our advantage."
Watch Cardiff v Manchester United on Sky Sports 1 HD this Sunday. Coverage begins at 3.30pm.