Ole Gunnar Solskjaer points Wilfried Zaha in Cristiano Ronaldo's direction
Ole Gunnar Solskjaer has urged Wilfried Zaha to follow the example of Cristiano Ronaldo following his Cardiff debut.
Last Updated: 03/02/14 10:30am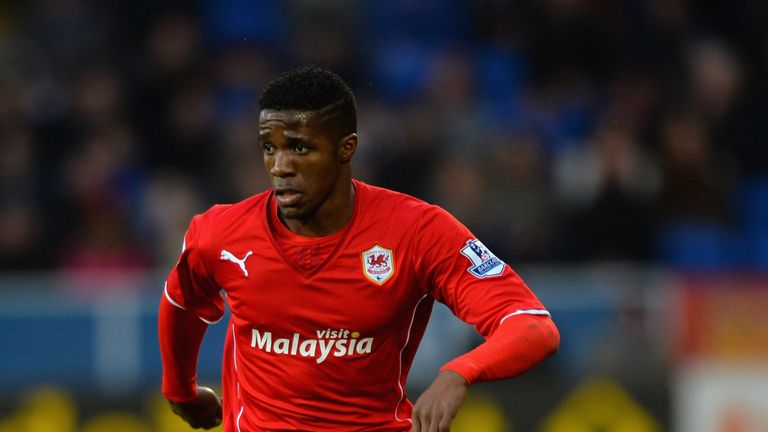 Zaha finalised a loan move to Cardiff on transfer deadline day after struggling to make an impact at Manchester United following his summer arrival from Crystal Palace.
The winger was introduced as a first-half substitute in Saturday's 2-1 win over Norwich City and he created the equaliser for Craig Bellamy early in the second half.
Solskjaer feels Zaha has similar attributes to Ronaldo and pointed to the dedication the Portugal international demonstrated during his time at United.
"I don't really want to compare Wilfried with Cristiano, but he has quick feet like Cristiano, he is brave like Cristiano and wants to go forward," said Solskjaer.
"But he is young. He has got to make a decision about how good does he want to be and how he loves this game.
"Coming in here he just wants to play football and he's been bright as a button these last few days.
"Cristiano worked every single day. I have never seen anyone work as hard as him. Before training, after training, he was an exceptionally dedicated man.
"For me and everyone who has been at United he is the one we talk about because he has done it.
"He proved to everyone what being dedicated gets you, having a chef to cook your food, dedicating your whole life to football and being the best player in the world.
"It's an example to everyone. I am not afraid of using Sir Alex Ferguson or Cristiano as an example when I have to because to get the best out of your talent you need to be dedicated.
"We all know that not everyone has got it. It's a desire and attitude from within, it's what you've got in your heart and Cristiano's always had it."