Cardiff City chief executive Simon Lim has criticised the transfer policies of Malky Mackay
Cardiff City chief executive Simon Lim has criticised the transfer policies of former manager Malky Mackay.
Last Updated: 13/02/14 5:46pm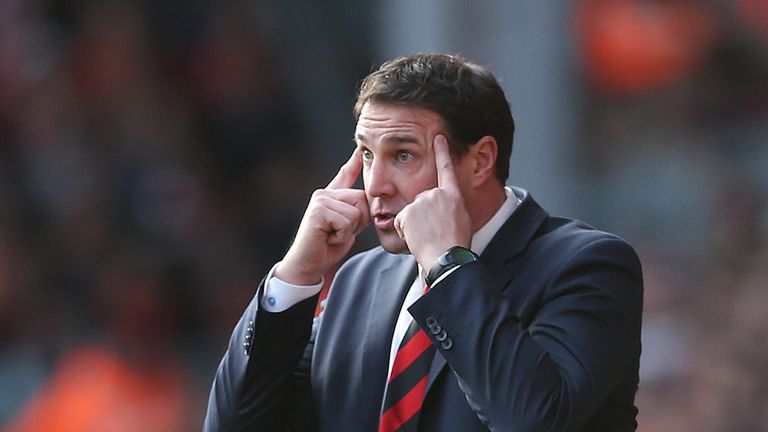 The club have claimed that 'careless management' has cost them in excess of £8.5million over the Danish striker, who has returned to FC Copenhagen after just seven months in Wales.
Cornelius failed to score in his stint at the club and now bosses have singled out the transfer in a statement released on Thursday.
"The key shareholders have made their dissatisfaction of such a huge loss known to the board of directors which they believe is due to imprudent and careless management undertaken by the previous football management," Lim said.
But the chief executive praised new manager Ole Gunnar Solskjaer's work in the January transfer window.
"Our shareholders have expressed their support and pleasure to the new management team," Lim said.
"Tan Sri Vincent Tan, through the board of directors and with their support, is 'encouraged' by the work done by manager Ole Gunnar Solskjaer in the January transfer window.
"Solskjaer was instrumental in attracting top professionals who have the experience and the willpower to make an immediate impact in the club's desire to maintain its Premier League status."
The chief executive also confirmed that Cardiff had spent £6million on six permanent January recruits, the loan deal for Wilfried Zaha and gained £3million from player sales.
"This is good business for the club, where all participants were fully informed and an integral part of a process," Lim said.
"There has been a lot of press speculation on the loss incurred by the club due to sales. This unfortunately is true.
"We took the hard decision to incur these losses for the good of the club.
"To commit the club to a significant cost and liability over a five year contract for one player is not prudent, especially as he was not to contribute to our success now, but was for the future."
However the chief executive of the League Managers Association, Richard Bevan, deemed Lim's public statement to be 'inappropriate and unprofessional' during an ongoing legal process between Cardiff and Mackay.
"It is most unfortunate that Mr Lim has chosen to speak out in this way," Bevan said.
"Mr Lim is aware that there is a legal process under way between Malky Mackay and Cardiff City and it is both inappropriate and unprofessional for either party to be making public statements of this nature at this time.
"All football clubs at the elite level have systems in place for corporate governance. Cardiff City is no exception.
"A manager, even in the Premier League, does not go out and "sign" players. All recommendations go to his CEO and board, essentially the Chief Executive on the board's behalf - deals with all financial arrangements to finalise any signings."