Premier League: Ole Gunnar Solskjaer believes the 4-0 defeat to Hull could be a turning point
Cardiff manager Ole Gunnar Solskjaer believes the 4-0 defeat to Hull could prove to be a turning point.
Last Updated: 14/03/14 8:16pm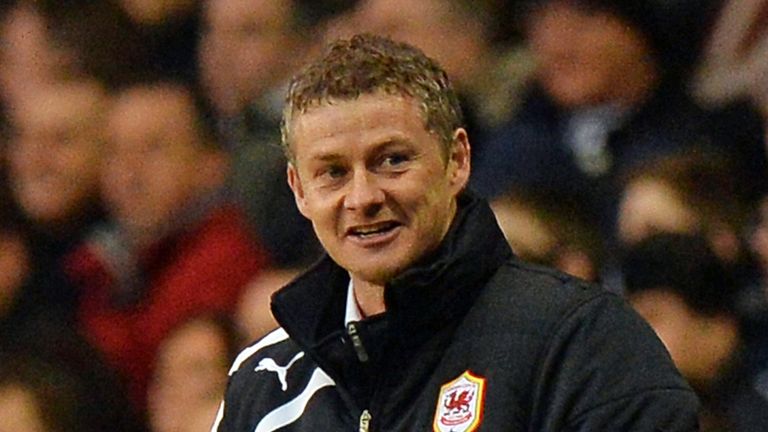 That morale-sapping defeat came three weeks ago and City were beaten at Tottenham in their next outing; but there were encouraging signs in that game and last week they overcame fellow strugglers Fulham 3-1.
Solskjaer said: "We had a new beginning after the Hull game. We did play some good football but the scoreline was embarrassing.
"We have really seen a different side of the team after that result. We felt we were on the right track and then that felt like a kick in the face. The last (few) weeks after that have been very good.
"It will take everything we have got to get where we want. That will give us the reward we all crave - playing in the Premier League.
"It is a vital period. We believe, we hope that we have turned a corner in terms of belief and performances. We are still in with a shout."
Cardiff remain in the bottom three on goal difference, having played more games than most of their relegation rivals, but Solskjaer feels renewed optimism.
"The pressure is not off but a result like we had does do something to the whole club, to the team, to the players, everyone around," he added.
"It gives you a bit more belief and gives everyone a reward for the hard work we have put in. The psychological thing is we have moved away from them a bit.
"There are only positives to take from it but I don't think anyone relaxes and
thinks 'that's it', because we know it isn't.
"We will go to Goodison Park, a great football stadium with a great atmosphere, with the belief of getting something."