Ole Gunnar Solskjaer says Cardiff need miracle greater than 1999 Manchester United triumph
Ole Gunnar Solskjaer reckons it will take a miracle greater than one he experienced with Man Utd to keep Cardiff up.
Last Updated: 03/05/14 2:14pm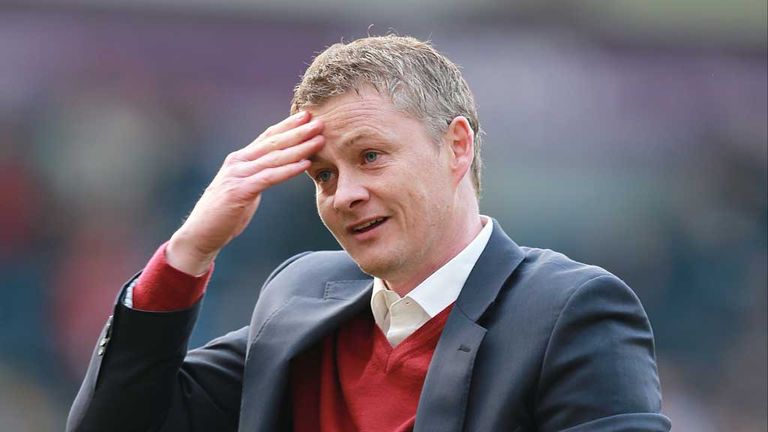 Solskjaer scored one of two injury-time goals as United rallied to beat Bayern Munich 2-1 in the 1999 Champions League final on one of British football's most famous nights.
But the Norwegian reckons the turnaround required to keep afloat a team bottom of the Premier League with just two games to go feels a more remote possibility.
City need victories in their final two games - at Newcastle on Saturday and at home to Chelsea in nine days' time - to retain any survival hope, still requiring other results to work in their favour.
"If we stay up it would definitely be a bigger miracle than Barcelona in 1999," Solskjaer said.
"That night it was possible, and in football anything is possible. So we need to give ourselves a chance in front of our fans against Chelsea.
"It takes belief, togetherness, a team that goes the extra mile, and a hero stepping forward and doing something magical.
"It's still possible that we are out of the bottom three if we win this weekend. We have got to give ourselves something to play for in the last game by winning this game.
"One of the key points is just imagine how this place (Cardiff City Stadium) will be next weekend if we have got something to play for, when we have got something to play for.
"Let's give ourselves a chance by beating Newcastle, because this place will be absolutely rocking if we are in with a chance."
Cardiff will face a Newcastle side reeling from six successive league defeats, a sequence that has piled pressure on manager Alan Pardew, but Solskjaer hopes his player will maintain focus in a potentially volatile setting.
"We know we can only control ourselves," he added.
"I will let Alan (Pardew) deal with his problems, and I will control my issues. I am not one of those who talks too much about the opposition.
"We need something special. We have to go there and defend well against the likes of (Moussa) Sissoko, (Loic) Remy and (Shola) Ameobi, but we've got to do to them what they do to us.
"It is a difficult position we are in, but it is still possible if we go and win at Newcastle. Short term, it is going to be a big, tall mountain to climb. We need to win both games, and we need to have some help."