Premier League: Not good enough admits Cardiff captain Steven Caulker
Cardiff captain Steven Caulker admitted the team had not been good enough after their relegation was confirmed.
Last Updated: 03/05/14 9:32pm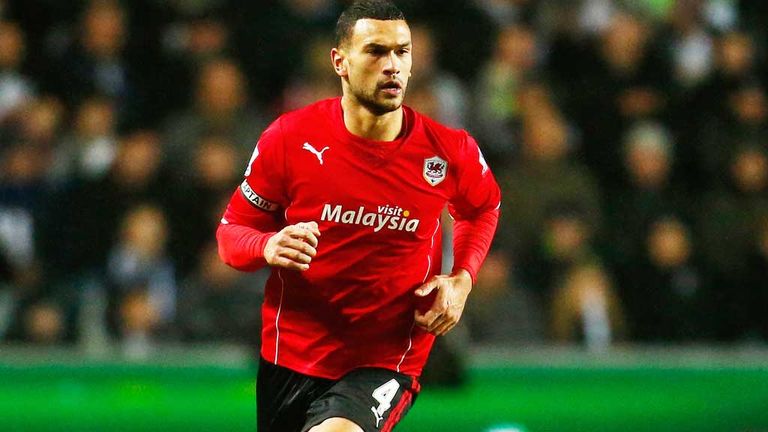 City suffered their 21st loss in 37 matches as a first-half goal from Shola Ameobi and late strikes by Loic Remy and Steven Taylor secured the three points for the Magpies.
Caulker told Sky Sports: "We had several chances to get the equaliser and obviously when we were going for it in the last few minutes they have got two on the break, so I think the scoreline slightly flatters them.
"But over the course of the season we have not been good enough.
"We have conceded too many goals too many times this season and we haven't scored enough and that's why we are down there. So we will have to rebuild and go again next season.
"It was very disappointing we are all gutted in there, of course. We felt that after a heavy defeat last week we were going to need a miracle coming into today.
"I thought the performance was good - it's better than it has been - but once again we didn't get the result."
Caulker insists there are no problems with team spirit despite the off-field upheaval at the club this season and the centre-back is looking to lead Cardiff back into the Premier League next term.
He said: "We are all strong characters in there. We have all stayed pretty focused and we are not looking for excuses.
"I have signed a four-year deal here so I will be in a Cardiff shirt next season trying to get us promoted."