Shaun Derry, Kevin Davies and Guy Branston blog on routines and rituals
How to cope with pressure? What does a pre-match routine involve? It's our Football League panel...
Last Updated: 25/09/13 12:24pm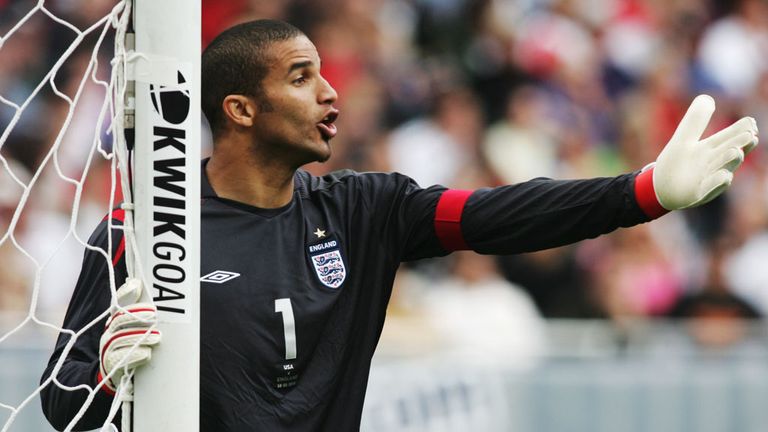 As well as a weekly blog from Crystal Palace striker Kevin Phillips, we will also be speaking to three seasoned campaigners in the Football League.
On-loan Millwall midfielder Shaun Derry, Preston frontman Kevin Davies and Plymouth defender Guy Branston - who all appear on Sky Sports News Radio's Football League Hour - will be chatting to us about all manner of footballing issues.
With England's vital point against Ukraine in mind, this week Derry, Davies and Branston discuss how they deal with the pressure before a big game, their pre-match routine and what it takes to get your team-mates motivated...
SHAUN DERRY
I think the older you get, the more you understand what's required on the pitch. I remember as a younger player I wouldn't speak to anybody on the Friday night or Saturday morning. I would shut myself away and solely focus on the game in hand.
A lot of players have pre-match routines and superstitions and they stick by them. But I found they quickly go out the window with a bad result; when you've done everything you possibly can the same as last week when you had a good result. It's great if they work, but if not, you're quickly on to the next one.
When you're on the pitch coping with pressure depends on what type of players you have at your disposal.
A few years ago when I was playing for Crystal Palace on the final day against Sheffield Wednesday, we needed a result to stay in the Championship. We were at Hillsborough with 40,000 fans against us, baying for blood and hoping for a Wednesday win.
I just looked around and really took comfort that there were five or six really strong characters within the group who I could defiantly rely on to do their job on the day.
GUY BRANSTON
I studied a diploma in sports psychology and it helped me a lot in learning and understanding my own motivation about games that were coming up and also the pressure of playing football on the whole.
Before a game my usual routine involves a hard day training on a Thursday, like most clubs, and an easier day on Friday, where you are usually instructed how you're going to play within the game.
Then I get up in the morning on a Saturday and have a very light breakfast, a light pre-match meal and take it through 'til about one o'clock; that's when you start preparing mentally for the game.
I don't really follow superstition - I think it's a bit hocus-pocus - they often do that because footballers are very habitual creatures.
We've got a saying within our football club 'One More Round' - it's a famous saying from a boxer.
On the pitch, if we're under the cosh, someone will shout that - usually the goalkeeper or myself - and it will go through midfield and the team and we'll know that it's time to really up our game.
It's our little ethos in our dressing room, that we'll fight one more round until we're knocked out.
KEVIN DAVIES
As a player it's about trying to keep calm before a game, make sure you're preparing in the right way and focus.
I don't have any sort of a routine before games but I know a lot of players who do. Managers are also often very superstitious. For me, that just puts it down to luck or chance.
I think if you've done everything right preparing for a game in the week - training, ice baths, yoga, diet and early nights - then you've done everything right.
In the dressing room before the game it's generally calm, there will be music on and players getting massages and doing their stretches. It's always nice and relaxed before you go out for your warm-up.
As a player, when you're on the pitch you try and recognise what's going wrong and address it where you see fit. You get the opportunity during the game if there's a corner, free kick or throw-in to try and speak to some of the players, to help them out and help the team out.
Don't forget to tune in to the Football League Hour every Thursday night at 7pm on Sky Sports News Radio or download the podcast here on Friday morning.