Sam Allardyce favours sin-bins rather than retrospective action on divers
Last Updated: 19/05/17 8:23am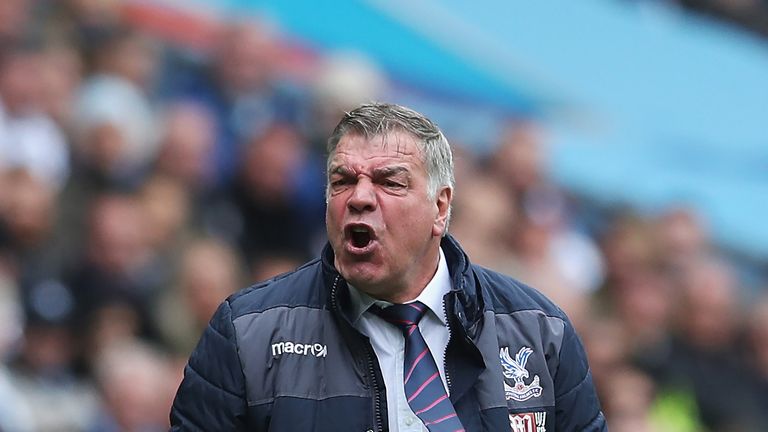 Crystal Palace manager Sam Allardyce says he is opposed to the FA's plans to punish divers with retrospective action.
The former England boss thinks the plans are "rubbish" and says video technology combined with a sin-bin would be a more effective remedy.
The FA announced plans on Thursday to retrospectively deal with a new offence - 'Successful Deception of a Match Official' - and players found guilty will be handed two-match bans.
A panel consisting of one former match official, one former manager and one former player will be asked to review video footage of potential diving incidents independently of one another and, if they unanimously believe an offence has taken place, the player in question will be charged.
But Allardyce believes there is a contradiction in the plans and would rather offences were dealt with on the day.
"Rubbish, it's utter rubbish." said Allardyce. "What about the lad that gets booked that didn't dive? What are they going to do with that?
"They're going to say 'That's unlucky, next time we'll try and get that right.'
"So, the lad that dives gets punished but the lad that didn't dive - you'll then have to reverse that somehow.
"So, bring technology in, let us look at it on the day. Then bring a sin-bin in, so we can put him in that for 10 minutes and then put him back on.
"Let's stop paying all these people money to do rubbish situations in the game. That's utter rubbish."