Roy Hodgson exclusive: New Crystal Palace manager feels 'energised' on return
By Stephen Mills
Last Updated: 16/09/17 11:29am
Roy Hodgson says he feels "energised" by his return to the Premier League - but has vowed to take it easy in Crystal Palace training sessions.
The 70-year old was confirmed as Frank de Boer's successor at Selhurst Park earlier this week and in an exclusive interview with Sky Sports he insists he is more enthusiastic than ever after more than a year away from management.
But he says he will be less involved than he used to be on the training pitch.
"It's amazing what a year away from it does to you," he said.
"When I got the opportunity to come here it was really a wonderful present. I felt energised right the way through, but now I've got somewhere to focus my energy.
"The energy I like to use on the training field and I still feel the enthusiasm for coaching and working with the players.
"I'm not quite as selfish as I used to be. Even the players back at Fulham will remember I kicked as many balls as they did in a training session.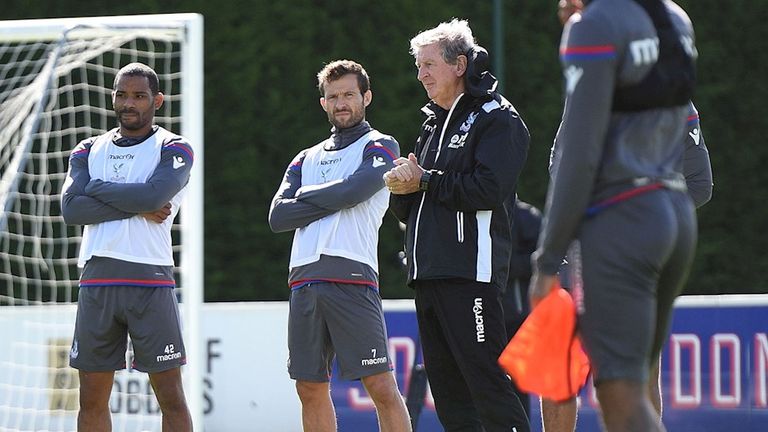 "I tend to be a little more generous now in letting the players get a bit more of a look-in."
Former England manager Hodgson will take charge of Palace in Saturday's lunchtime kick-off against Southampton - live on Sky Sports Premier League - in his first competitive game since the shock Euro 2016 exit to Iceland 15 months ago.
And while he remains frustrated by that 2-1 defeat in Nice, he insists he remains proud of his record with the international team.
He added: "I'm afraid all jobs tend to end sadly or badly, so when something happens, as did happen against Iceland, which is very hard to explain when people are way below the form they've been showing, it's hard to take.
"It was hard for me, hard for the people at the FA and hard for the players.
"I've said all I really need to say about that part of my life. I was really honoured to be the England manager and thought the four years contained some very good moments and I'll always retain very good memories myself of those four years.
"Now all that matters to me, really is Crystal Palace Football Club".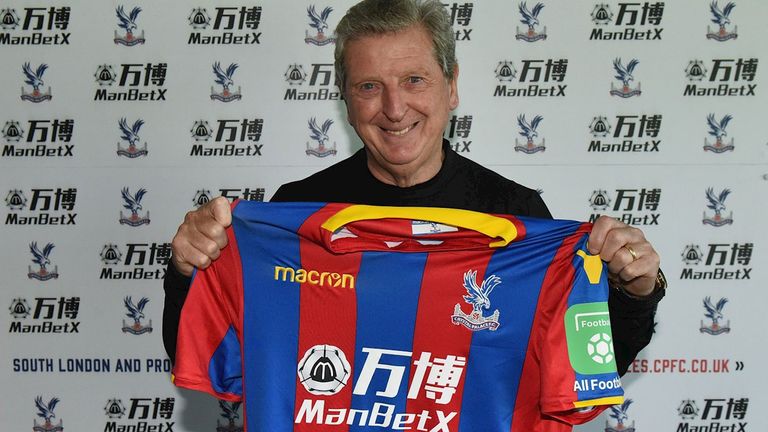 Hodgson, who was born in Croydon and was on Palace's books without breaking through into the first team, admits work needs to be done to lift them off the bottom of the table.
But he was encouraged by many aspects of their 1-0 defeat to Burnley and is looking for a positive response when they face Southampton.
"What I always look for in every game is character, I am looking for desire and people who share your passion and enthusiasm," he said.
"You are also looking for people who at least give the impression they are trying to do what the team wants them to do.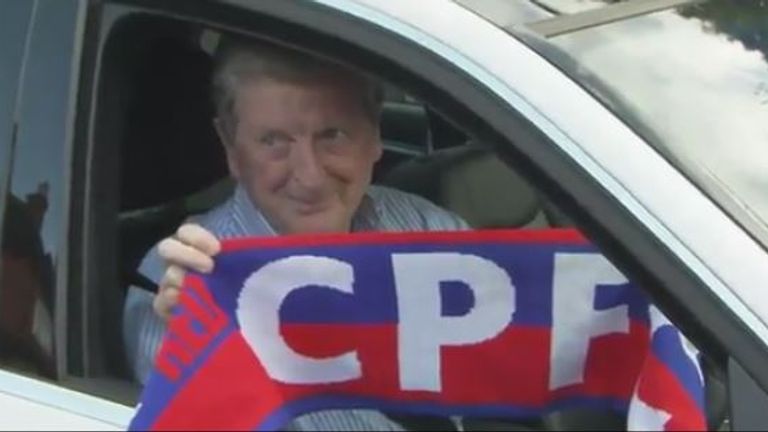 "At the moment, I think we have a lot of work to do for me to feel fully confident that every player fully understands, with his role, what I am looking for and what I would like him to do.
"I want to see a team that shows the fans that they really care.
"We have lost four games and the last one I watched really closely. I didn't see too much lack of commitment or desire or fight in that game, so I don't expect to see it on Saturday."
Watch Crystal Palace v Southampton on Saturday. Coverage begins on Sky Sports Premier League at 11.30am.