Roy Hodgson wants Crystal Palace success to move on from England failure, says Martin Samuel
Last Updated: 17/09/17 12:07pm
Roy Hodgson will feel he has a point to prove at Crystal Palace after his failure as England manager, according to Sunday Supplement guest Martin Samuel.
Hodgson left his role with England after they suffered a humiliating 2-1 defeat to Iceland in the last 16 of Euro 2016.
The former Liverpool boss was out of football for more than a year before he was appointed as Frank de Boer's successor at Palace in September, after the Dutchman lasted just four Premier League games in charge.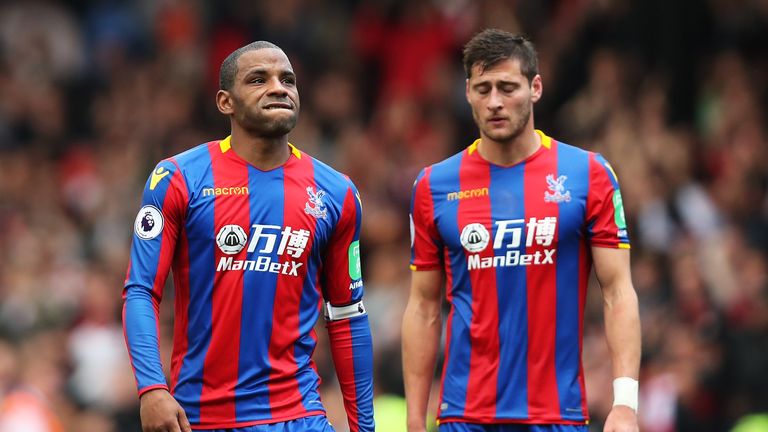 When asked by Neil Ashton if Hodgson will feel he has a point to prove, Samuel said: "He says he doesn't, but he does because Roy is not without ego.
"Roy sees himself as one of Europe's foremost coaches. He worked at Inter Milan and he always used to tell you world rankings in international football meant nothing and then he would also tell you he got Switzerland to third in the world.
"I can understand that. He hasn't got a glittering playing career he can point to so this is all about him as a coach. You don't want to go out as a coach getting beaten 2-1 by Iceland.
"People say Harry Redknapp won't want to go out being sacked by Birmingham but I don't think Harry is as bothered by that sort of thing as Roy.
"I think Roy's reputation matters to him. Not in a way that he wants to put it before Crystal Palace - I think his priority is to keep Crystal Palace up - but at the same time I don't think the man wants to be remembered as the guy that got beat to Iceland.
"As we all know, that's how you become known as England manger. Steve McClaren won a league title in Holland but in this country he will always be remembered with his umbrella.
"In Roy's mind, if he keeps Palace up and does well at Palace that will count."
Hodgson's first match in charge ended in defeat as Southampton beat Palace 1-0 on Saturday.
The result leaves Hodgson's new team without a point and without a goal at the bottom of the table after five games, with their next three league fixtures against Manchester City, Manchester United and Chelsea.
Fellow Sunday Supplement guest Oliver Kay added: "He has time to do it [keep Palace up]. Sam Allardyce came in December and Tony Pulis came in November. Roy has ground to make up but he has time.
"But he has generally been quite a slow starter in previous jobs and he has Man City, Man Utd and Chelsea in his next three games so I think it will get worse [before it gets better]."