Saints make up with Puncheon
Jason Puncheon has been welcomed back into the Southampton squad after patching up his differences with the club.
Last Updated: 25/01/12 1:11pm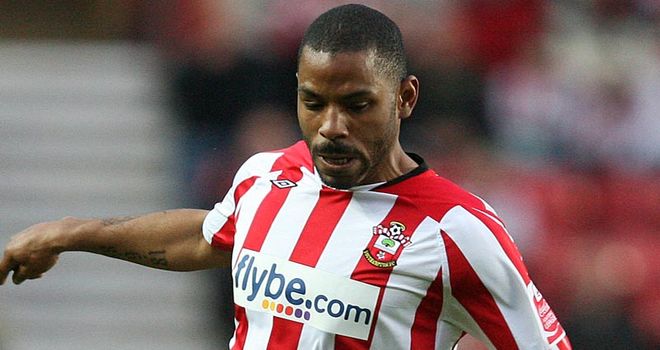 Jason Puncheon has been welcomed back into the Southampton squad after patching up his differences with the club.
The 25-year-old had looked all set to leave St Mary's this month, after publicly clashing with Saints owner Nicola Cortese.
Puncheon, who has had loan spells at Millwall, Blackpool and QPR in the past 18 months, criticised Cortese on Twitter, and the club immediately disciplined him.
Puncheon was interesting a number of clubs, with Saints' promotion rivals, including West Ham, Middlesbrough and Blackpool, all keen.
But now Puncheon is back in the first-team squad and looks set to play his first game for the club since 2010.
"I admit my mistakes as a grown man, both my actions over the weekend and for the things that have occurred in the past, so I am pleased that Nicola has accepted my apology and granted me a clean slate," said Puncheon on Southampton's official website.
Pleased
"I know that I have a point to prove, and I know that some supporters have been on my back for the way that I have behaved in the past. I can only put that right through my performances on the pitch and showing that I am committed to Southampton Football Club.
"I have always wanted to be here, but things weren't working out how anyone would have liked back in the summer and that is why I took the chance to move to QPR. That didn't work out for whatever reason, so I am delighted that I now have the chance to prove myself again.
"When I signed here I said that within the three and a half years on my contract I wanted to get this club promoted to the Premier League. That has always been the case, and is still the case, and I will do everything I can to make that happen this season."
Saints boss Nigel Adkins also welcomed him back, adding: "Jason has stood up and accepted that he has made mistakes in the past and again recently with his unjustified comments, but wants to put that right, and that can only be a good thing for this football club.
"We have always said that we will only achieve anything at Southampton if we all stick together as one. Jason has grabbed an oar and is back on board, rowing in the same direction with us, and we are delighted with that.
"If the club can forgive Jason for his actions, then the fans should also welcome him back and get behind him as they do with the rest of the team."