Glenn Murray praised by Crystal Palace manager Ian Holloway
Crystal Palace manager Ian Holloway paid tribute to Glenn Murray after the 3-0 victory over Brighton.
Last Updated: 02/12/12 10:25am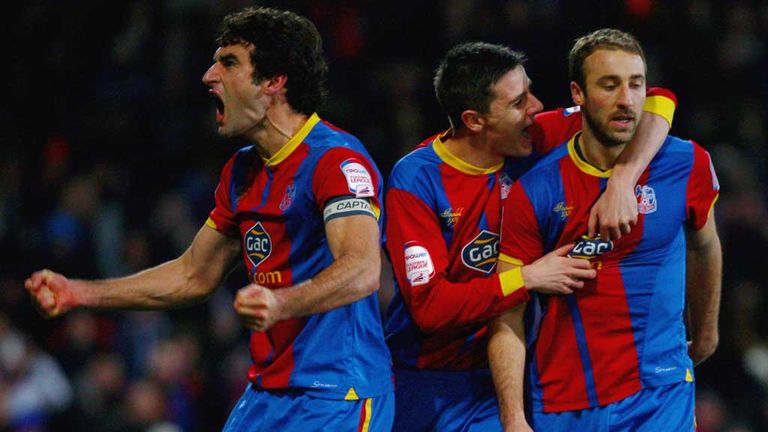 Murray scored twice against his old club to take his tally for the season to 17 goals from just 16 league games and Owen Garvan added another goal from the spot.
"Glenn is a fantastic footballer," said Holloway.
"His football brain is as good as anybody I have worked with. He knows the timing of how to do that run down the middle and his eye for getting on the end of a cross is completely awesome.
"I have had some great players in my time and to be honest Glenn is right up there with all of them. That's nine goals in six games he has scored for me and that's quite awesome. He is very clever.
"He was ill this morning and he wasn't going to play but we managed to get him out there.
"I am delighted with the professionalism of my lads even down to Murray giving up the penalty for his hat-trick as he has missed a couple recently.
"What I am delighted with is the players, the squad, the crowd. The whole thing just feels really good as that's a good team we managed to beat."