Ian Holloway hails 'brilliant' Jon Walters after FA Cup defeat to Stoke
Crystal Palace boss Ian Holloway praised Jon Walters after his fine performance in Stoke's 4-1 FA Cup victory.
Last Updated: 16/01/13 8:42am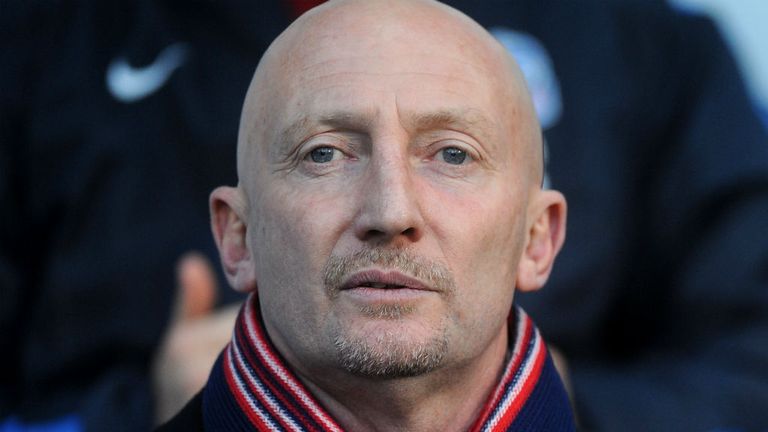 Walters had a nightmare at the weekend, scoring two own goals and missing a penalty in Stoke's 4-0 Premier League defeat to Chelsea.
But this time Walters bagged two goals in the right end in extra-time to help book the Potters a fourth-round tie with Manchester United.
"I think (Stoke boss) Tony Pulis has done a fantastic job," Holloway said. "I think his team are honest, hard-working and never stop, and Jon Walters just sums all that up for me.
"You see what he did on Saturday, but today you wouldn't have known he ever dreamed of making a mistake.
"He is a wonderful fella, a brilliant player and a credit to Stoke.
"I feel a little bit aggrieved, because did my lads deserve that overall (to lose 4-1)?
"But that is where they (Stoke) are and where we are trying to get to, and for now I'd rather take all the positives out of it.
Holloway was however unhappy that his star winger Wilfried Zaha was booked for diving.
"There is only one thing that saddens me - that the referee dishes out a yellow card to my player who actually beats someone and got caught," he said.
"We had to bring him off (at half-time) because his ankle was hurt - did he make that up as well?
"I don't think so, but Wilfried Zaha has been labelled a cheat."