Crystal Palace manager Ian Holloway praises young winger Jonny Williams
Crystal Palace manager Ian Holloway says he has another star in the making in the shape of Jonny Williams.
Last Updated: 21/01/13 4:03pm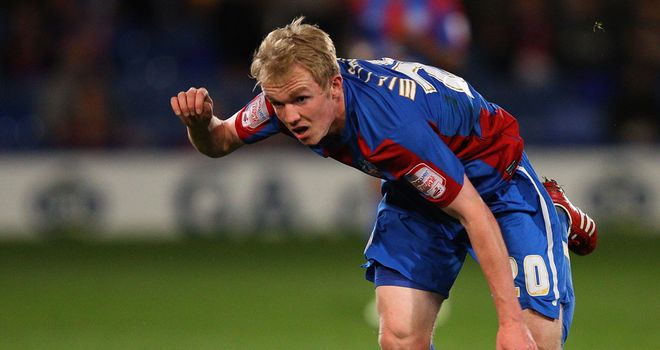 All the talk at Selhurst Park at the moment revolves around Wilfried Zaha, with Manchester United and Arsenal vying for the talented winger's signature.
But 19-year-old Welsh midfielder Williams is back to fitness after an injury-hit season and Holloway feels he is also destined for the top.
"I'd heard of him before I came here but I'd never been down to London to see him play," said Holloway.
"But good gracious me, if that isn't a little David Villa I don't know what is. He's a modern footballer - his balance, his jinkery, his perpetual motion - I didn't realise how good he is.
"The more he plays, the more I want to see him play. He's one of those players I would pay to see myself. The sky's the limit for him."