Southampton's Jason Puncheon believes Rickie Lambert should play for England
Southampton winger Jason Puncheon believes team-mate Rickie Lambert should be in the England squad.
Last Updated: 22/04/13 1:15pm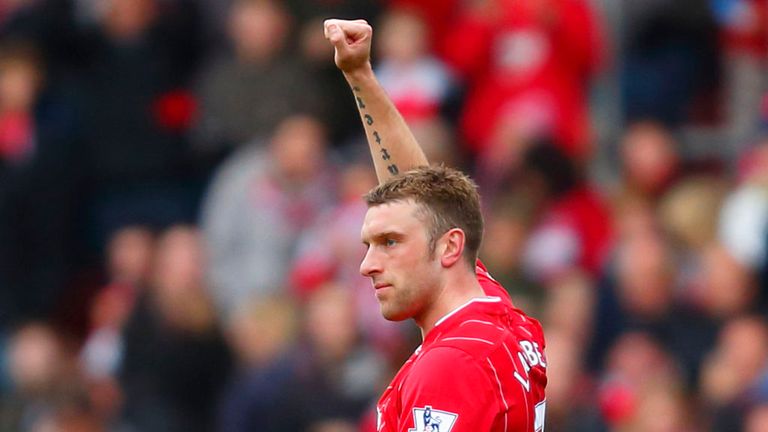 Lambert is the top English goalscorer in the Premier League this season with 14 goals, but Puncheon does not believe that the Liverpudlian will be given a chance on the international stage - because he only plays for Southampton.
Puncheon, who has made 28 Premier League appearances this season, has praised Lambert's all-round game, insisting that there is more to his game than simply scoring goals.
"If Rickie played for a top five or six club who knows if he would make the England squad," Puncheon said.
"I'm sure Rickie feels it's unfair he's not been picked so far given how good his form has been but that's just the way it is. It's unfortunate for him and it's a shame for England because Rickie could do a job for his country.
"There is so much more to his game than goals. A lot of people don't realise he is a fabulous footballer too.
"He's got great feet, excellent movement and reads the game really well. He's not just a targetman, he's a very intelligent player."