Manchester United-bound Wilfried Zaha praised for keeping focus on Crystal Palace
Manchester United-bound Wilfried Zaha has been praised for keeping his focus locked on Crystal Palace's promotion bid.
Last Updated: 15/05/13 11:32am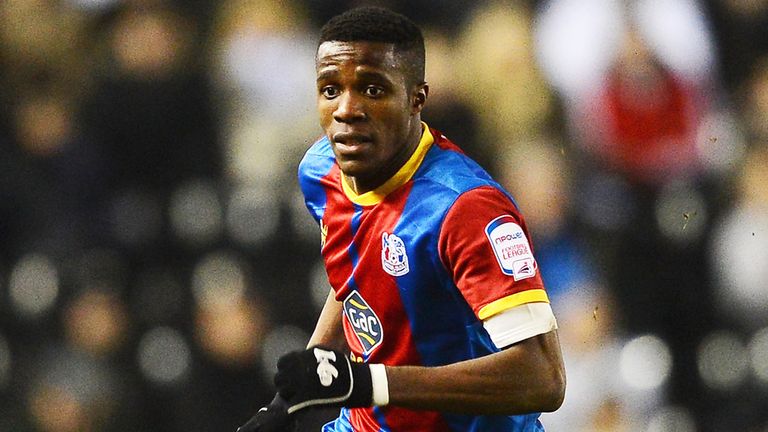 The highly-rated 20-year-old earned himself a move to Old Trafford in January, but has been allowed to see out the season at Selhurst Park.
He is hoping to sign off in style, with Palace having made their way to Wembley for the Championship play-off final.
Zaha's brace in their semi-final clash with Brighton offered the Eagles a shot at the big time, and his commitment to the cause has been lauded by club officials and grateful team-mates.
Co-chairman Steve Parish said: "I knew he would come back and be himself.
"I knew how determined he has been to get us into the play-offs.
"By the time he leaves he will have played nearly 150 games for this club.
"Even (Lionel) Messi has the odd bad game. He's had the odd game which wasn't so great, but he's never wavered his effort for a minute."
Palace skipper Mile Jedinak added: "Wilfried has been fully focused at this club, he doesn't ever talk about Manchester United.
"We might joke around with him every so often, but the kid's head is on. When it's game time, he is ready to roll.
"He is doing his part and enjoying the moment. Out there on the field, the hard work and the sweat that he puts in, you can't replace that."