Championship play-off final: Crystal Palace manager Ian Holloway relishing Watford test
Crystal Palace manager Ian Holloway is hoping to claim his second Championship play-off final victory on Monday.
Last Updated: 21/05/13 3:44pm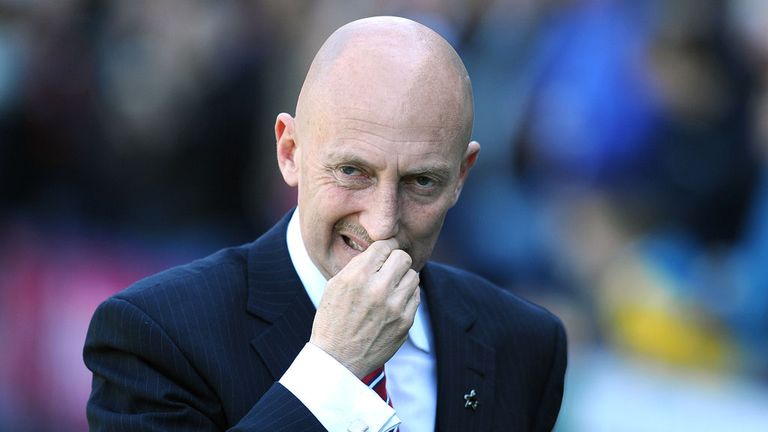 Holloway was in charge of Blackpool when they defeated Cardiff 3-2 in the 2010 final to clinch promotion to the Premier League.
He said: "It's a wonderful day for everyone but we have to perform. We hold everyone's hopes and dreams in our hands.
"I've spoken about who we are up against, what they do, what they are good at and how we can stop them.
"You can never tell how anyone is going to react to the scenario of walking out in front of 90,000 at Wembley.
"I'm going to try and emulate what my other group (Blackpool) did and hopefully it will be a close, good game.
"It will be a great game, a well-fought game, a purist's game. It will be a fantastic final."
Winger Wilfried Zaha, whose double saw off Brighton in the semi-final, will be making his farewell appearance for the Eagles before joining Manchester United next season.
Holloway added: "It would be a fairy story for Wilf to bow out with promotion.
"Wilf will be here to stay. His talent, when he learns to use it, will win them games in the top flight. But without the players in this team, Wilf wouldn't look half as good.
"Wilf loves this place and he loves these players. I'm going to need every one of them to play well, as they did against Brighton.
"He just needs to be left alone and be allowed to play because his talent is so fresh and exciting and exhilarating. It will be a bonus for us if he can play well for us in a situation like this."