Transfer News: Crystal Palace sign midfielder Elliot Grandin on one-year deal
Crystal Palace have announced the signing of French midfielder Elliot Grandin on a one-year contract.
Last Updated: 02/08/13 4:23pm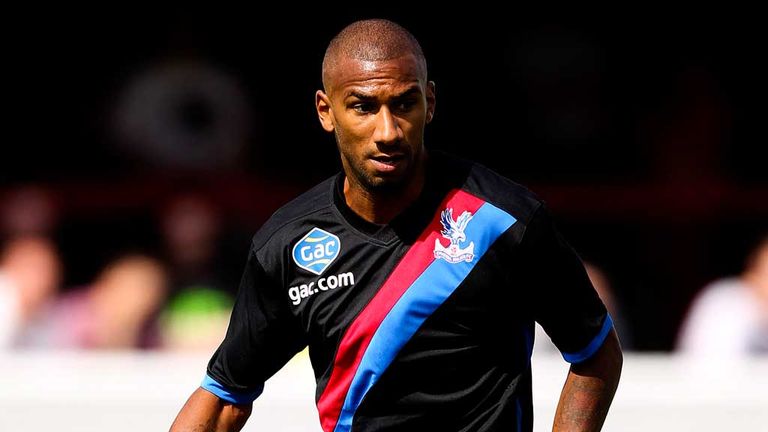 The deal remains subject to approval from the Premier League and the FA, but Palace boss Ian Holloway does not anticipate any problems ratifying the signing.
Holloway worked with the 25-year-old during their time together at Blackpool, who released Grandin after his contract expired at the end of last season.
Grandin came through 45 minutes of Palace's pre-season friendly against Dagenham and Redbridge, and Holloway has now offered him a one-year deal with the option of a further 12-month extension.
"I'm very excited. I had a very good year in the Premier League with the gaffer, so I'm excited to start the new season," Grandin told the Palace website.
"We had a very good run at Blackpool. I think the team played well, but we were unlucky at the end because we went down. We had a very, very good year though, we enjoyed it and I hope it will be the same with Crystal Palace."
He added: "It's very nice because every game is a new challenge. It's like a cup final every game. You play against great players, great teams, so you have to be focused and everyone has to give their best because it's the best league in the world, I think.
"All the teams are very good. In the French league or in the Spanish league, you have six strong teams, but I think in the Premier League I think all the teams are very strong.
"Everybody can beat everybody, so it's hard to say who will stay up, who will go down. If we work together and the team is confident, anything is possible."
The former France U21 international scored four goals in 42 appearances for Blackpool following spells with CSKA Sofia and Nice.
He also featured in Marseille's run to the Champions League final in 2009, but he fell out of favour with the French giants and was released at the start of the following season.