Crystal Palace striker Marouane Chamakh says he has no regrets
Marouane Chamakh insists he has no regrets about moving to England, but admits that joining West Ham was a mistake.
Last Updated: 22/08/13 2:43pm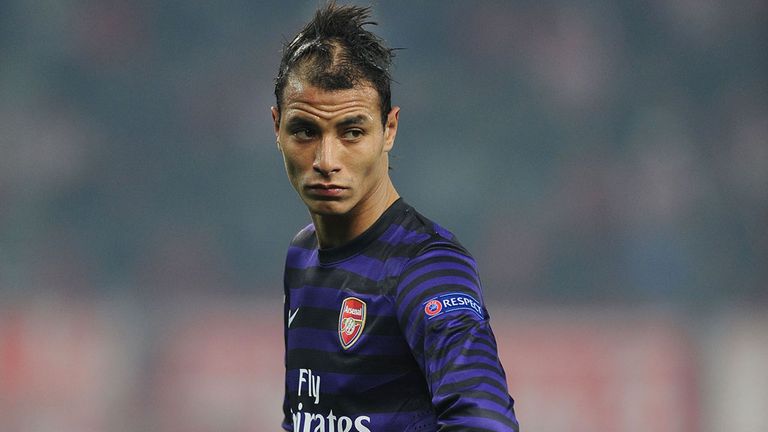 The 29-year old, who initially signed for Arsenal from Bordeaux in 2010, found opportunities limited at the Emirates Stadium, and joined the Hammers on loan in January before making a permanent switch to Selhurst Park this summer.
Chamakh has only managed eight top-flight goals in his three-year spell in England, but he says his love of the Premier League is his reasoning for rejecting a move abroad.
"There were several opportunities, in Greece, Turkey, Spain, France and even the Middle East. But I preferred to stay one more season in England because I love the league," he told L'Equipe.
"Do I regret moving to England? Not at all, even if it didn't go as I had hoped. But I don't regret it because I found what I came for - the league, the atmosphere.
"It is just wonderful, even at a small stadium like Crystal Palace's. This is what I want - just the game in a great atmosphere.
"It will be difficult not to end the season in the bottom three but if we apply ourselves and show solidarity, we can stay in the Premier League."
The Morocco international made only three appearances during his spell at West Ham and he says that the deal turned out to be based on false promises for the striker.
"My loan at West Ham? I made a bad choice. It didn't go smoothly at all," he admitted.
"The manager promised to play me considering the Andy Carroll injury. He had words he didn't respect.
"Alou Diarra warned me but I did exactly as I pleased and I went anyway. I have been taken for a ride.
"That is the reason why I took my time to accept Crystal Palace. I didn't want to make the same mistake twice."