Crystal Palace Ian Holloway calls for transfer window to be scrapped
Crystal Palace boss Ian Holloway admits he has been left stressed by the ongoing hunt for players.
Last Updated: 26/08/13 11:34am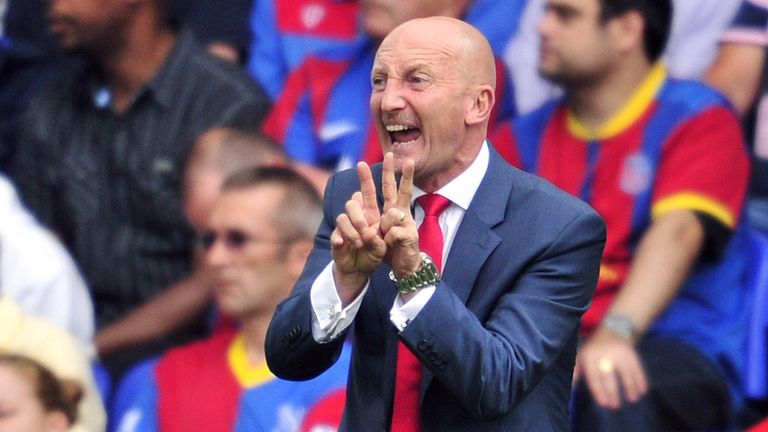 Holloway is actively scouring the transfer market to bolster his squad before next Monday's transfer deadline feeling his squad is too thin on the ground.
Holloway has called for the transfer window to be scrapped as he thinks it places too much pressure on clubs to do business in a certain timeframe.
Holloway said: "I am stressed to hell - not when I watch my team, not when I'm out on the grass coaching but just trying to say 'Who's this? Where has he come from? What's his name? How do you spell it?
"I almost went to France on Friday night to watch a player, but I told my chairman I couldn't possibly do that because it would have disrupted my lads before we played at Stoke.
"In the end I didn't do it, but now we're not going to buy that player.'
"The answer is to scrap the window - it's an absolute joke. Do it how we used to do it. Then us people who've just come up might just have a chance of catching some of these big people. They write their own rules, that's what they do. Now I can only have two loans. Why's that I don't understand."
"I'm not finding players at the moment, it's agent led.
"I haven't been scouting myself, we haven't scouted abroad, when you see how much we had to pay for Gayley [Dwight Gayle], can we afford to buy any more English players? Probably not."