Premier League: Crystal Palace chairman Steve Parish denies any rift with Ian Holloway
Crystal Palace chairman Steve Parish has described reports of a rift between himself and Ian Holloway as "ridiculous".
Last Updated: 11/09/13 7:50pm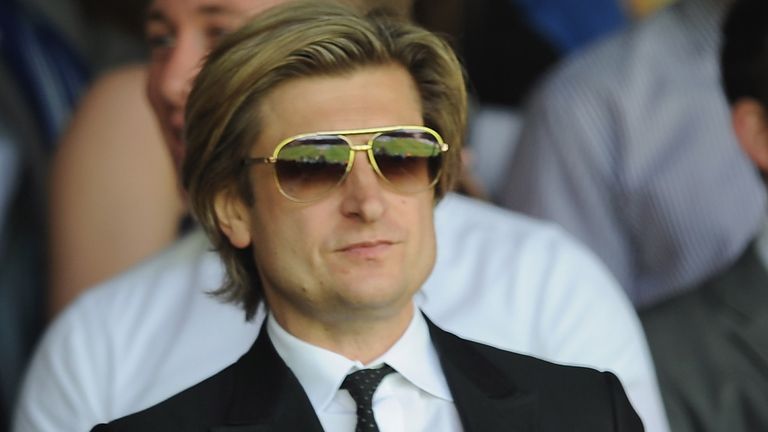 Rumours have suggested Parish and Holloway had fallen out over the club's transfer policy during the summer window.
Parish has moved to dismiss the rumours and insists he has a great working relationship with Holloway - and that the manager has long-term plans in place at Selhurst Park.
"Ian and I spoke 123 times on the last day of the transfer window," Parish told the London Evening Standard "When reports came out that we weren't talking, that the board were unhappy and all that sort of stuff, we were in constant communication, at least 10 times a day.
"I can't give it a moment's credibility. It's ridiculous. There is just no grounds to any of it.
"Ian is our manager. We are very happy for Ian to be our manager.
"We all have a great working relationship and we're focused on one thing, the retention of our status in the league.
"We are very happy with the direction the club is going, very happy with the way he manages the side - the lads are all behind him at the training ground.
"I regularly go down to the training ground; there is no problem at all. Ian wants to stay here and build something.
"Right now we couldn't be more together as a group of people and couldn't be more focused on the goals that we've got."