Crystal Palace manager Ian Holloway hails Swansea's impact on football
Ian Holloway has heaped praise on Swansea who he claims 'lifted my spirits during a period of unemployment'.
Last Updated: 20/09/13 3:42pm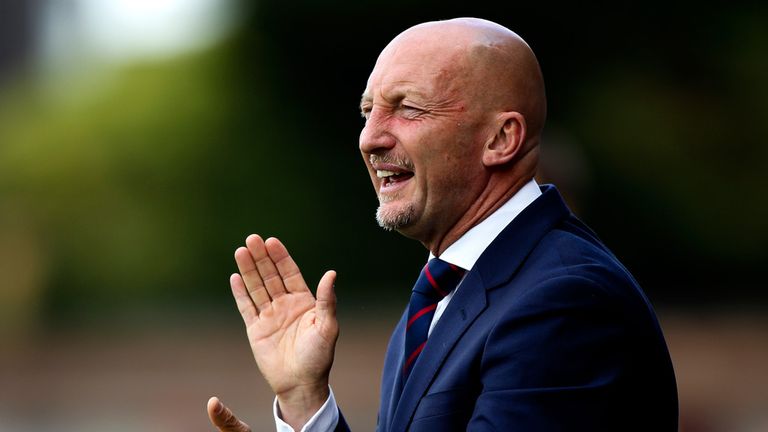 The Eagles welcome the Swans to Selhurst Park this weekend, with Holloway of the opinion that the Welsh club have made a positive impact on the Premier League.
He said: "Swansea have changed how I see the whole of football.
"When I was sacked by Leicester I went to watch four or five of their games and what they made me realise was how beautiful the game is and how passing and moving can make you a better defensive unit."
Looking ahead to the match, he added: "Swansea will be heavy in possession and will move us around and try and play and that is a challenge."
Holloway also admitted that he is relishing his time back in the Premier League.
He said: "I'm enjoying the challenge of tactics and the challenge of working people and coaching people, getting them to believe in what we are doing and get them to buy in to our ethic.
"It is really exciting, as a coach you are tested day-in, day-out at this level.
"What we want to do is keep growing and I can see signs of that already.
"We were pretty difficult to break down with 10 men at Old Trafford and all we have to do is attack better but that is all in the coaching really.
"We are showing signs of growing and getting better and what we have got to do now is put all of the elements together.
"I think we will have a chance because goal difference counts at the end of the season but I would just like to see us a little bit more free when we do attack."