Crystal Palace co-chairman Steve Parish already planning for possible relegation
Crystal Palace co-chairman Steve Parish is already planning for possible relegation after the 4-1 defeat by Fulham.
Last Updated: 24/10/13 4:44pm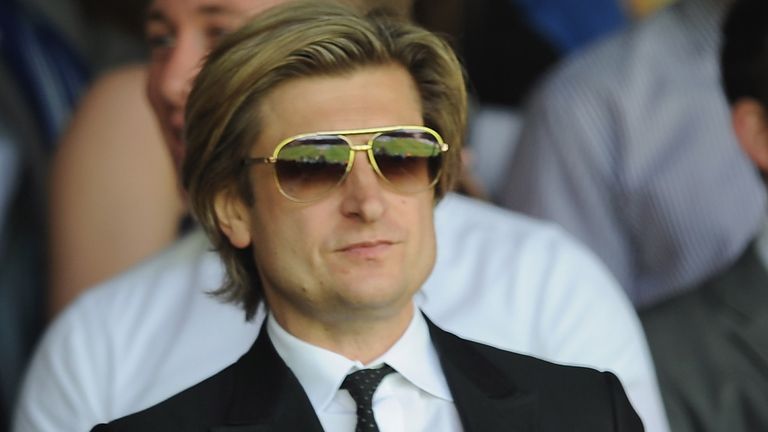 Palace remain second from bottom in the Premier League and are now five points from safety after they were convincingly beaten at Selhurst Park.
Parish does not want the Eagles to experience yet another brief stint in the top flight, but has considered the implications of the club slipping back into the Championship.
"We've tried to get a squad that can keep us in this division, but also be a very strong squad in the Championship should the worst happen," he told the Evening Standard.
"I don't want to be part of something that's a rollercoaster, a glorified cup run.
"In the Premier League era, we've never managed to stay in this division for more than a year at a time and we want to be part of establishing the club in the Premier League for the long term. We hope we can build it and take it into a long-term legacy.
"We want to make more improvements to Selhurst Park. We will stretch the money as much as we can and have a good go at staying in this division.
"When you go down it's about what state you're in when you go down. You have to plan for both eventualities and we'll do our best to stay up. It might be about whether there are three worse teams. I'm looking for three worse teams than us at the moment."
Palace boss Ian Holloway faced increased speculation about his future after he was called into a meeting with Parish after this latest defeat.
Holloway still appears to have the backing of the board, but Parish insists the team need to adopt a better passing approach on the pitch.
"We've never stayed in this division, probably because we don't play a brand of football good enough to stay in it and if we keep doing the same things, we're going to get the same outcomes," he said. "We need to keep the ball.
"There is so much quality in this division. We need to find a way of playing that means we can retain the ball better and have a threat on the opposition goal. It will mean nothing to me if we leave this club in the same state as it was when we found it. We need to move this thing forward."