Steve Coppell glad Crystal Palace are taking time over finding new manager
Former Crystal Palace boss Steve Coppell is glad the club have not rushed the appointment of their next manager.
Last Updated: 23/11/13 12:20pm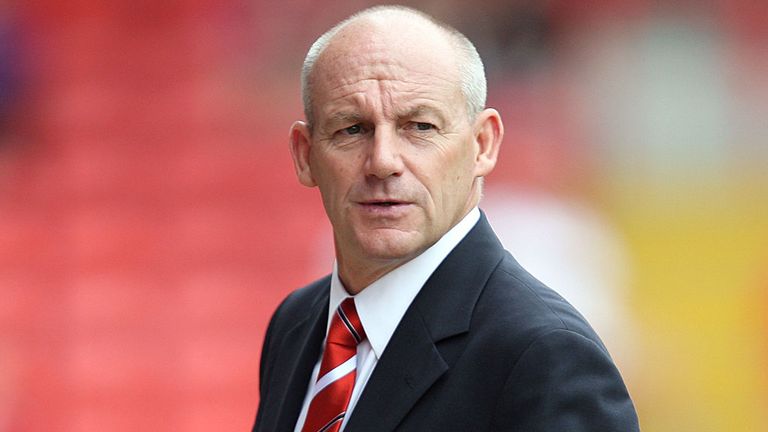 Palace have been considering candidates since Ian Holloway departed on October 23 and co-chairman Steve Parish admits it has been a drawn-out process.
Ex-Chelsea player Dan Petrescu is believed to be favourite for the vacant job, while Burnley's Sean Dyche and former boss Iain Dowie have also been linked with the Premier League strugglers.
Coppell has close ties with the south Londoners, having managed the club on four occasions, and believes the board have rightly taken their time over finding a suitable replacement.
He said: "They need a manager who can cope with Premier League football and also have the energy, if they do go down, to drive the club back up again.
"Also, they need the quality and commitment to take on that job.
"There are a lot of boxes that need to be ticked and perhaps there isn't one person who can tick all those boxes.
"I think Steve is going through the process at the moment and perhaps thinking sideways about what the future holds and who would be the best man to take the club forward.
"It is a complex process but, given the international break, he has used the time well to interview and look at, and talk to, a lot of people.
"I've got every confidence he will come up with the right combination.
"But you don't want to leave it too long.
"The next three games people would look at as being critical. They are all important and winnable games."
Coppell, director of football at Crawley, has been linked with an upstairs role at Selhurst Park and would not rule out yet another return.
The 58-year-old said: "I have probably spent a quarter of my life working for Crystal Palace so I have got a huge soft spot for them.
"People always say never go back, but I have been back four times now. The best thing for me to say is never say never."