Crystal Palace boss Tony Pulis will not stand for breaches of discipline
Tony Pulis will not tolerate breaches of discipline as he attempts to steer Crystal Palace away from the drop zone.
Last Updated: 29/11/13 1:58pm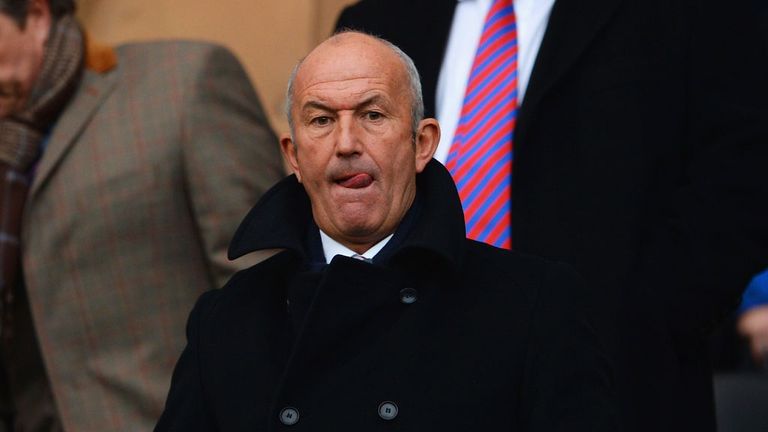 Pulis has taken charge of the struggling south London club this week and intends to adopt a no-nonsense approach during his reign at Selhurst Park.
The Eagles are three points from safety ahead of Saturday's trip to Norwich City and Pulis admits his players can find another club if they are not willing to pull together in a survival fight.
"There will be no discipline issues while I'm here, hopefully," he said.
"The one thing I've always tried to embrace, at every club I've been at, the most important thing is the club and the team.
"The most important thing is for the players to respect the club, to respect the position they are in.
"The players have to realise how lucky and fortunate they are and I've told them that.
"They are extremely lucky individuals. They've got an opportunity to be financially secure in a job that everybody would die for in this country.
"If you can't be dedicated and single-minded in trying to get the best out of your own ability within the group and within the football club, and respect the club and the group, you shouldn't be a professional footballer.
"If there are people you don't think fit the group, then you try to get rid of them as quick as you can.
"Then it's about getting people who understand what you want, what the group is about, and hopefully adding to what the group already has."
Striker Cameron Jerome openly criticised Pulis after the manager's departure from Stoke, but the pair are now reunited at Palace.
Pulis insists he has shrugged off the comments and is happy to work with Jerome again.
"Cammy called me and had a good chat with me, and there's absolutely no problem," he said.
"Cammy played as well I've seen him play when he came on at Hull.
"I'm not interested in the 'he said, she said' and it comes back to the old adage of sticks and stones.
"I was brought up in the 60s, so people saying things and calling me names, I'll laugh them all off."