Premier League: Tony Pulis says home form will decide Palace fate
Boss Tony Pulis says Crystal Palace's home form will dictate whether they avoid relegation this season.
Last Updated: 14/12/13 2:18pm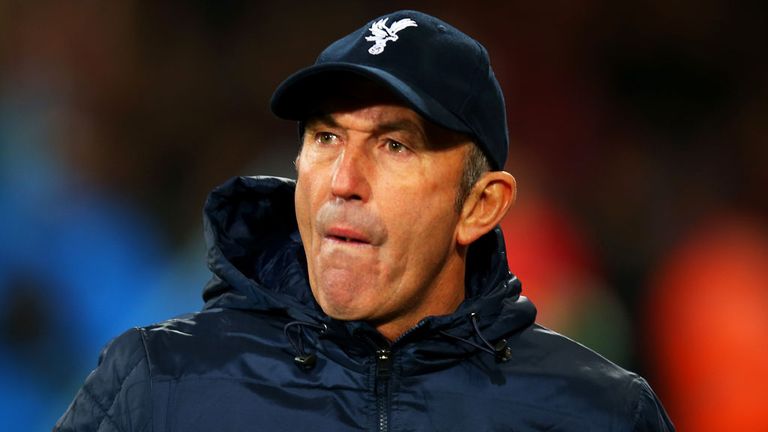 The Eagles have won two of their three matches since Pulis' appointment, but they travel to Chelsea this weekend more in hope than expectation.
Pulis admits Jose Mourinho's men are a stronger team, but he says results at Selhurst Park rather than on the road will decide their fate.
"I've come in, the players have responded and it's been a great few results and we're really, really pleased," Pulis said.
"But the season is not about three or four games - it's about the 23 that are left for us. Our season will be determined by our home form, from now until the end of the season.
"We've just got to make sure Selhurst Park is rocking like it has been the couple of times I've been manager there and that the players give everything they've got.
"On any given day, if Chelsea play to their maximum, they're a little bit ahead of us. The one thing everybody's really surprised about is that they haven't scored as many goals as maybe they should have.
"But they've played some fantastic football and they've got some top, top players.
"I think they're in a fantastic position and they're still fighting on four fronts. At Selhurst Park you can make it difficult and you can make it more of a competitive match. When you go away, it can be, in my experience, very, very difficult.
"The pressure is off us; I don't think anybody expects us to go to Chelsea and win the game.
"The important thing is the players go there and do their best, they enjoy the game and they enjoy the challenge."
Matches with Newcastle, Aston Villa, Manchester City and Norwich on New Year's Day follow the trip to Stamford Bridge.
"It's a tough run," Pulis said. "We know it's a tough run and we'll find out more about the group and about the squad. Then that's the best time to assess where we're going to go.
"Everybody understands and recognises it's going to be a real tough season and a tough call (to survive).
"The most important thing is we deal with the Christmas programme the best we can and it's then sitting down with Steve and the rest of directors and see what we can do."