Tottenham full-back Zeki Fryers stands by decision to leave Manchester United
Tottenham full-back Zeki Fryers insists he took a step in the right direction by leaving Manchester United.
Last Updated: 01/01/14 1:23pm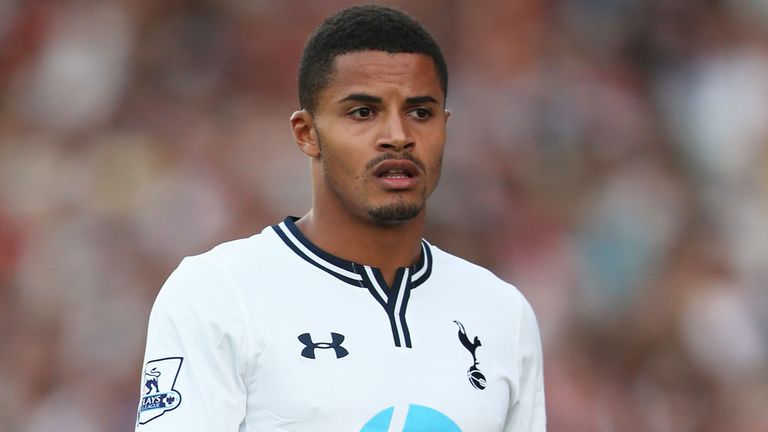 Fryers learned his trade at United's academy, but he left Old Trafford under a cloud after refusing to sign a long-term contract with the club.
Spurs tried to snap up the youngster, but failed to agree a compensation package, and Fryers instead opted to join Standard Liege on a two-year deal in August 2012.
Just four months later, the 21-year-old moved on to Spurs, prompting an angry response from United boss Sir Alex Ferguson, who urged the Premier League to investigate the switch.
Fryers does not regret his brief spell in Belgium and believes he has become a better player since he cut his ties with United.
"I wanted a new adventure, really," he said. "There were certain things there that didn't fall my way and I thought it was time to move on.
"I left some friends there, some of them are doing well now. That's football, really.
"I wanted to go abroad to further my career because most foreign players come to England to play, but it's rare that English people go abroad to play.
"So I thought I was going to go and try something new, for me. I enjoyed it, it was a great experience.
"And then come January there were a few options. Spurs were one of the best teams to go to so I thought I could further my career here, working with the coaches.
"A lot of people say that when you do leave Man U you go down, but for me, personally, I feel like I've gone up, in terms of development."
Fryers played under Tim Sherwood for the club's successful under-21 side last season and the new Spurs boss handed the youngster his full debut in Sunday's 3-0 win over Stoke.
The 21-year-old admits Sherwood was one of the reasons why he originally linked up with the north Londoners.
"There were always going to be accusations, obviously," he said.
"But with me finishing in Belgium, I spoke with my agent, we looked at the teams, and Spurs was the best for my improvement and development because of the staff there, like Tim Sherwood, Chris Ramsey and Les Ferdinand."