Premier League: Crystal Palace's Glenn Murray has two goals to aim for this season
Crystal Palace striker Glenn Murray believes he has to regain his confidence after a lengthy spell on the sidelines.
Last Updated: 21/02/14 10:34am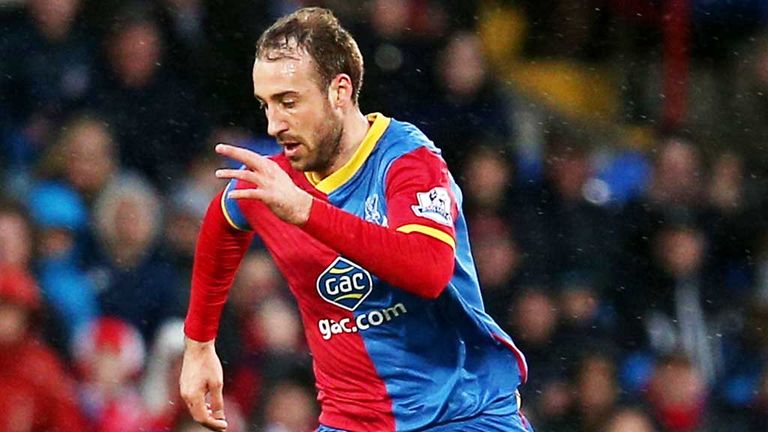 The 30-year-old made his first appearance of the season when he came off the substitutes bench during the 3-1 Premier League victory over West Brom two weeks ago.
Murray revealed he had doubts over making a full recovery while he was in rehabilitation, but the former Brighton forward is determined to make up for lost time.
"During rehab, you question yourself if the knee is going to hold up, if you're going to be the same player again, but they are things that I've just got to prove to myself and to other people," Murray said.
Murray's return to action comes as Palace are hitting a good spell of form in their battle to retain top-flight status.
And the fans favourite reckons the Eagles have a good chance of achieving their aim after manager Tony Pulis strengthened his squad in January by adding the likes of Tom Ince on loan.
Speaking ahead of Saturday evening's visit of champions Manchester United to Selhurst Park, Murray added: "We've got one target, and that's to stay in the Premier League. I mean it was the same at the start of the season. It will be the same at the end of the season.
"It doesn't matter how high we finish, as long as we finish in the Premier League. That's our number-one target.
"But the gaffer has really strengthened the spine of the team and I think the standout name is Tom Ince.
"There was so much media attention about him and so many clubs wanted him. For him to choose us is a real coup."