Premier League: Crystal Palace loanee Tom Ince unfazed by jeers at Swansea
Tom Ince admits he expected to be jeered at the Liberty Stadium after snubbing Swansea City in favour of Crystal Palace.
Last Updated: 03/03/14 12:02pm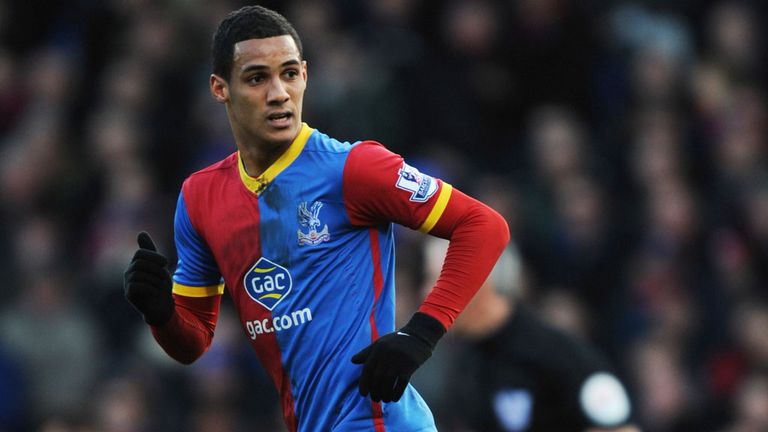 Having taken the decision to complete a loan move away from Blackpool in January, several Premier League clubs expressed an interest in securing Ince's services.
He held talks with all of those to put their name forward, including Swansea.
The England U21 international was, however, lured to Selhurst Park by Palace boss Tony Pulis and will see out the season in south London.
He was back in Wales on Saturday as Palace picked up a battling 1-1 and, despite lasting just 45 minutes, Ince believes he and his team-mates handled a tough contest admirably.
He said in the Croydon Advertiser: "You have to expect that, and any footballer would get it from any club, it's not just me, it happens all the time.
"As a footballer you have to deal with it all the time and zone out and concentrate on what you do on the pitch.
"Swansea is a fantastic club with some fantastic players. I expected to come here and get boos, it's part and parcel of being a footballer.
"When you're linked with Swansea, I said to the players you have to expect that, I'm not the only one to receive a reception like I did, it happens every week.
"You take it on the chin, you're a footballer and all you do is concentrate on what you do on the pitch."
Ince has also defended comments he made in the build-up to the game, claiming that they were blown out of proportion but proved to be correct.
He added: "I don't understand what it was all about really, all I said was that Crystal Palace are not going to lie back and allow Swansea to beat us.
"We're in exactly the same situation as them and we've got quality players ourselves.
"It may have been blown up in the media that Swansea can't handle us, but at the end of the day in the second half, they couldn't.
"If there was another five minutes to play, we could have won the game. When Glenn Murray and Cameron Jerome came on, they couldn't (handle us) so it's not like I've gone and said Swansea aren't a good team.
"Swansea are a fantastic team who play fantastic football. I just felt that we weren't going to sit back on our laurels and that we were going to try to win the game. In the second half we showed we did that."