Transfer news: Ipswich would like to have Jonny Williams back next season
Ipswich Town manager Mick McCarthy would welcome the opportunity to bring Jonny Williams back to the club in 2014/15.
Last Updated: 07/05/14 5:16pm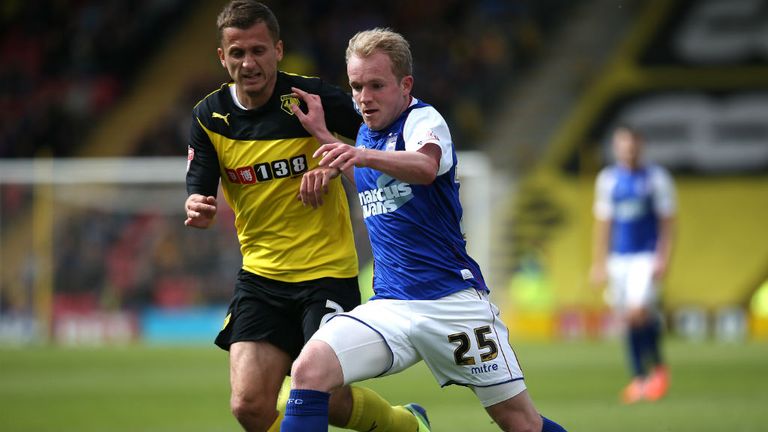 The 20-year-old midfielder moved to Portman Road in February on a short-term loan and made 13 appearances as Ipswich narrowly missed out on a play-off spot.
He is now due back at parent club Crystal Palace, but faces an uncertain future at Selhurst Park under Tony Pulis.
Were the door to be opened for a summer departure, McCarthy admits he would explore the possibility of putting a permanent deal in place.
Asked whether there is any chance of bringing the Wales international back next term, McCarthy said in the Green Un: "I haven't a clue.
"We all love him, we'd all love him back, but there will be others who would love to have him as well.
"That's just the way it is. There might be Premier League clubs that want to take him, Tony might want to have a look at him. Who knows?
"He's done himself no harm has he? He's been fabulous.
"We'd take him back at the drop of a hat. We'd love to have him back, of course, but that's not my decision."
Loan deals are never ideal, as they hamper long-term planning, but McCarthy says he will continue to scour that market for potential recruits over the summer.
He added: "We'll certainly look at loan deals with Premier League players.
"Look at the quality that Jonny Williams has brought us.
"If we could get a couple like that, not necessarily his position, then I think that is going to help us."