Mick McCarthy has a sense of unease after Ipswich beat Birmingham 3-1
Ipswich boss Mick McCarthy had mixed feelings after the 3-1 victory over Birmingham at Portman Road.
Last Updated: 28/04/13 7:13am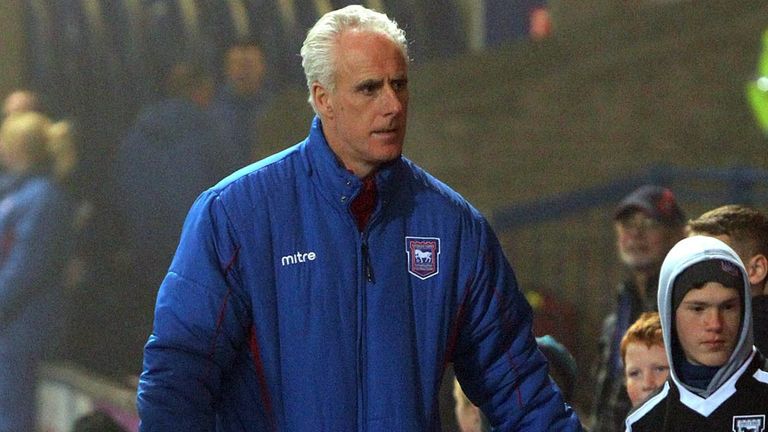 McCarthy admitted feeling uncomfortable that his charges went on a post-match lap of appreciation, following a difficult season.
Town went into the game with the threat of relegation hanging over the club, and McCarthy confirmed he is happy they do not have to get a result at Burnley next week.
McCarthy said: "I'm not really happy that we went round applauding our crowd because we'd stayed up, having been scrapping to avoid relegation.
"I'd prefer to go round thinking we're in the play-offs. I didn't enjoy that. But it was a lap of appreciation from us to them, for their support.
"If someone had said to me in November that we'd need 60 points to stay up and we'd only got seven, I'd have said: 'Do me a favour. Forget it - we'll never get anywhere near it'.
"It's been remarkable and it was nice to seal it like that, without having to rely on anyone else. It was a really good performance - as good as we've played.
"There was still a bit of pressure and I'd have hated it if we'd had to go to Burnley needing to win."