Transfer news: Manchester United's Ryan Tunnicliffe set to stay at Ipswich Town
Ipswich Town are in talks with Manchester United about extending Ryan Tunnicliffe's loan deal at the club.
Last Updated: 31/12/13 9:36am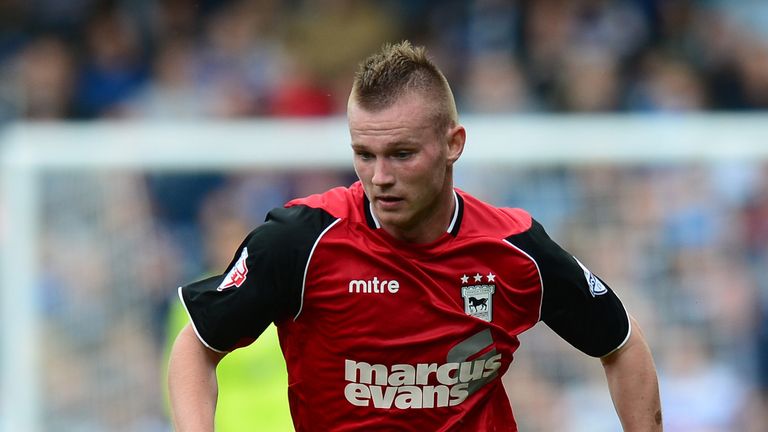 The 20-year-old has been a key performer for Mick McCarthy's men since joining in the summer on an initial deal until January.
Sky Sports sources now understand that discussions are ongoing between the two clubs and that Tunnicliffe is set to remain in Suffolk for the rest of the season.
McCarthy has already confirmed his intention to speak with David Moyes, who recently confirmed he has been keeping an eye on his loan players such as Tunnicliffe.
"The likes of Jesse Lingard (on loan at Birmingham), Nick Powell (at Wigan) and Ryan Tunnicliffe - the boys who are out on loan - they are the ones I am making sure I keep my eye on because they are the future," Moyes said.
Speaking about Tunnicliffe, McCarthy said: "I've tried to ring Moyesey but he's busy and it doesn't need to be done yet.
"His agent knows we want to keep him, Tunners knows I want to keep him. We'll see what happens.
"I guess the only way it won't happen is if they want to take him back and put him in the team or if they want to take him back and put him out at a Premier League club, which could happen, but we knew that at the start.
"Hopefully, he'll be with us."