Transfer news: Ipswich rule out loan move for Tyrone Mings
Ipswich Town boss Mick McCarthy says a busy schedule is preventing him from allowing Tyrone Mings out on loan.
Last Updated: 06/03/14 10:33pm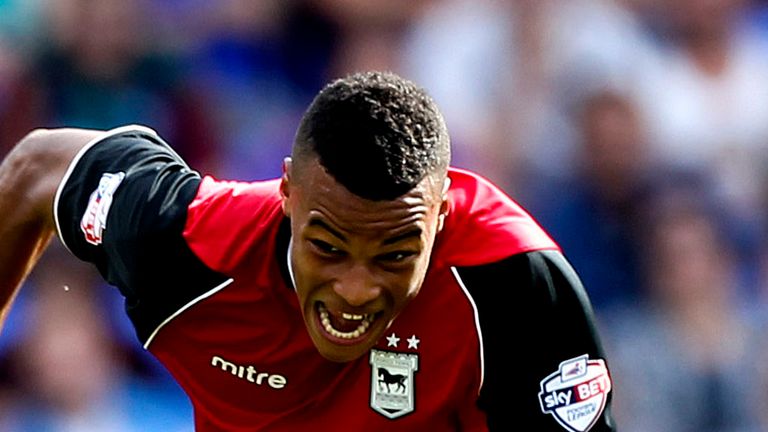 The 20-year-old defender was drafted into the Portman Road ranks in December 2012 and despite making a considerable step up from non-league Chippenham Town, he has not looked out of place in his rare first-team outings.
McCarthy admits he would like to be able to give the youngster more game time, while Mings knows he needs minutes if his undoubted potential is to be fulfilled.
He is, however, currently behind the highly-rated Aaron Cresswell in the Ipswich pecking order.
For now Mings will have to remain patient, as McCarthy is reluctant to sanction a switch elsewhere as his side push for a play-off spot and require as many senior bodies as possible to help manage a gruelling workload in the Sky Bet Championship.
He said in the Green Un: "Ty's great, but he's a little bit frustrated because he's playing behind the best left-back in the league and he can't get a game.
"He's busting his gut to play, he trains well every day, he's just getting a little bit frustrated. I've had that conversation with him. It's hard for him.
"It's hard because I love the kid, he's great - his attitude, everything about him.
"I would love to say, 'Go and have some meaningful games on loan, I've got somebody else to fill in for you', but I haven't. I would love to do it for him because he deserves to be playing in somebody's team. I just can't at this moment in time."
McCarthy added: "When it comes to this time of the season everyone starts asking what's going to happen, but I always say, 'We've got 10 weeks left, it will be gone like that, and then we start again'. And who knows what the situation will be then.
"I think we'd have plenty of takers for him if we made him available for loan. I can't do it though.
"We've got seven games this month, they're going to come thick and fast. Maybe he will get his chance because there may be a stage where we have to put fresh legs in. Hopefully no-one will get injured, but there's every chance that everyone will be needed to play at some point."