Charlie Austin hopeful of continuing scoring run for Burnley
Burnley striker Charlie Austin is confident he can continue his goalscoring after an impressive start to the season.
Last Updated: 02/10/12 10:11pm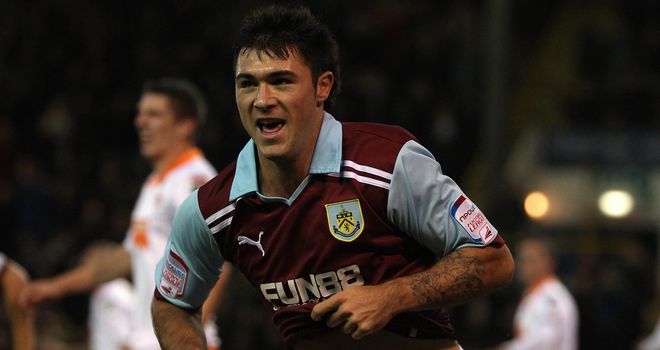 The 23-year-old, who has taken his tally this season to 11 goals in ten league and cup games, is the country's leading goalscorer.
And Austin, who scored six times in his first ten games in both the 2009/10 and 10/11 seasons at Swindon Town, is targeting more success.
"I just back myself," said Austin.
"My confidence is high at the moment and I go into games thinking I am going to score and go out there and deliver.
"But it's not just about me. It is the team. The lads are giving me good service and I am just in the right place at the right time.
"This is the best start I've had. I've been on a good run and hopefully it will continue."