Sean Dyche furious with referee after Brian Stock's red card in cup defeat
Burnley boss Sean Dyche hit out at referee Paul Tierney after they lost 1-0 to Barnsley in the third round of the FA Cup
Last Updated: 06/01/13 8:35am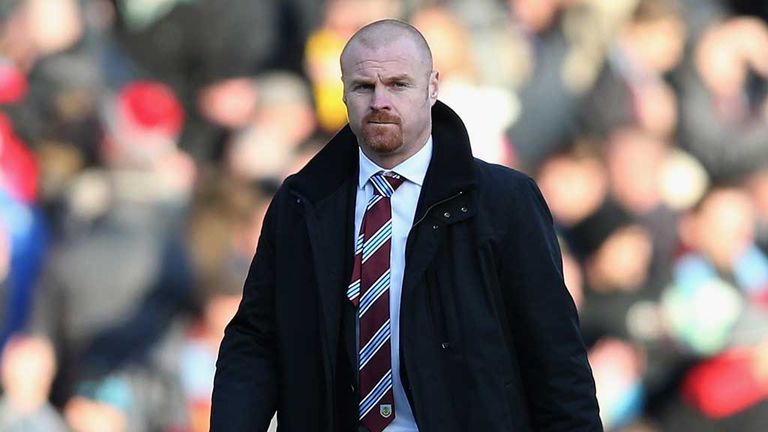 The Clarets had Brian Stock sent off towards the end of the first half following his second yellow card, for a shirt pull on Jim O'Brien.
The former Doncaster midfielder picked up his first yellow following an altercation with Tykes striker Marlon Harewood as Barnsley prepared to take a free-kick in the 25th minute - and that decision was the one Dyche was unhappy with.
Dyche said: "It was inflicted out of our hands today.
"We were in control of the game and not even at our best but still in control up until the sending off and, to be honest, contained the game well, even after the sending off.
"Referees have a job to do and it's very difficult but the first booking is unfathomable on Brian Stock. I've seen it five times and he's nothing to do with it, I don't even get it.
"Harewood comes in and gives a push in the back of the head, I'm amazed our player gets booked, I've seen it so I'm even more amazed.
"He (Harewood) gave him a little nudge on his head and, as far as I knew, the rules state that that's off.
"Referees have a tough job but I think he's got it clearly wrong today and the first booking then leads to, you know...you're always on that knife-edge after that.
"I've got no problems with the second because it happens, that's the rules. The first one I think it stunned everyone, you can sometimes tell by the reaction in the crowd.
"I'm convinced if we're 11 v 11 we go on and win the game."