Burnley respond to Channel 4's Dispatches investigation
Burnley have requested help to identify fans who were caught on camera making homophobic chants.
Last Updated: 04/03/14 7:29pm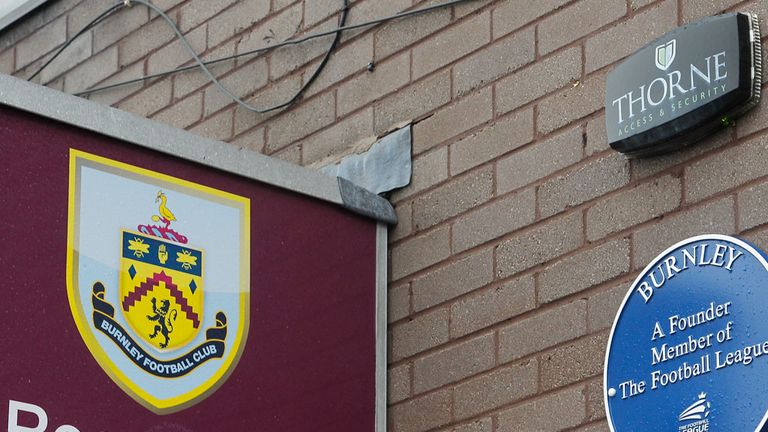 The club issued the request in the wake of an undercover investigation into racism and homophobia in football by Channel 4's Dispatches programme.
On their website, Burnley carried images from the programme and issued the following statement: "Burnley Football Club was extremely disappointed to appear in Channel 4's Dispatches programme on Monday, March 3, 2014, highlighting discriminatory and offensive behaviour at professional football matches in England.
"The club was featured at our away game at Brighton and Hove Albion this season, where a small minority of supporters were filmed making homophobic chants at home supporters.
"Burnley Football Club's Board of Directors, players and staff, along with the people of Burnley, reject all forms of discrimination.
"We pledge to tackle discrimination in all forms and make Turf Moor a safe and welcoming place for all. This information is included in the Customer Charter on the official club website.
"To combat the issues highlighted above, guidance notes were issued to all assist with clubs' steward briefings, ahead of the Brighton game at Turf Moor on January 28, 2014. This information is also used for future briefings.
"In addition, Item 10 of our Ground Regulations, posted around Turf Moor, reads: "Racial, homophobic or discriminatory abuse, chanting or harassment is strictly forbidden and will result in arrest and/or ejection from the ground. The club may impose a ban for one of more matches.
"Anyone witnessing instances of racist, homophobic, sexist or any other unwarranted form of behaviour is asked to report this to the nearest steward, or member of club staff.
"The club will not tolerate behaviour of this kind and will take the strictest possible action to remove those responsible."