Sean Dyche hoping for better calls from referees
Sean Dyche refuses to get riled by refereeing calls, even though he feels a number have gone against Burnley this term.
Last Updated: 14/03/14 10:53pm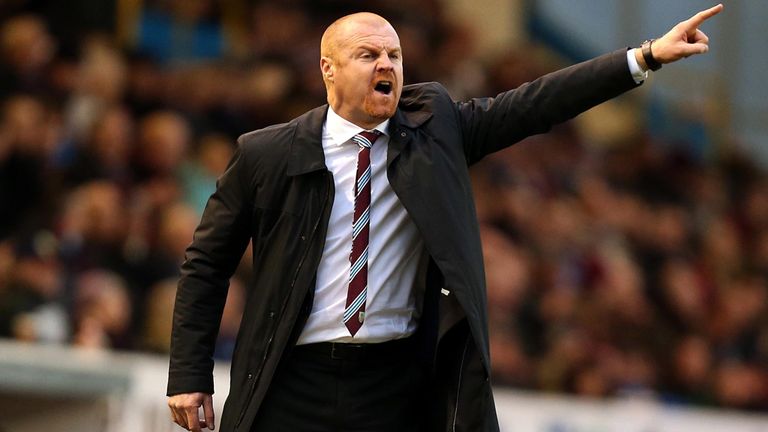 The Clarets are currently eight points clear in second, but it could and should have been more after they were denied a win at Birmingham in the dying seconds when Federico Macheda handled the ball before levelling.
Dyche insists that he just hopes the officials will improve in the closing weeks of the season.
"Arguably over the season we've had a few things go against us from the officials, and another went against us on Wednesday," Burnley boss told the Lancashire Telegraph.
"I was really disappointed, but I asked the referee quite simply what did he think, and he said he didn't have a clear view of it. If it's come off his arm, it's the way it is, the decision is made.
"I thought there was a foul on Dave Jones in the build up as well, but we didn't get a lot this evening of those maybe fouls.
"Things happen and referees have a tough job. The two managers and the referee I always say have the three toughest jobs in any given game.
"I expressed the idea that I think assistant referees have to be brave.
"There's no point in ranting and raving. I try not to. I try to give an informed factual opinion on what I've just seen.
"That's what I saw. I saw it in the moment.
"I would never expect a referee to ref a game according to a player's reactions, but if you look at the reaction from so many players that's often a very clear indicator, and if you look at our reaction there must have been eight of our players who immediately reacted.
"If a decision is marginal you might get one or two right near it, but when eight or nine or 10 react that's usually a sign that something's not right.
"I would never expect a referee to make a decision purely on that, I just believe a ref or the linesman buzzes his buzzer, they calm down, they have a chat and a think about what they've just seen, and the decision might be different."