Transfer news: Sean Dyche expecting busy summer at Burnley
Sean Dyche is bracing himself for a busy summer at Burnley as they prepare to step back up into the Premier League.
Last Updated: 16/05/14 7:26pm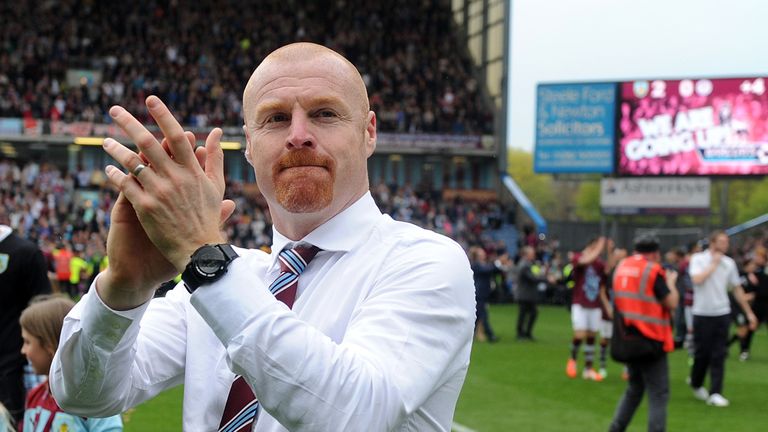 With promotion secured in impressive fashion, attention has now turned towards squad strengthening.
Various names have already been linked with an imminent arrival at Turf Moor, and Dyche admits that he will be looking to complete plenty of business.
He has been kept busy since the end of Burnley's 2013/14 campaign piecing together plans for next term, but he has also been quick to point out that he is being linked with a lot of players that are not in his thoughts.
Dyche said in the Burnley Express: "We've been linked with everyone immediately, but I can assure you 99 per cent of the names, there has been no contact, no link.
"Agents play their part, the one thing that is true is we have a small squad, it's not rocket science, we are going to need to add to that squad, so if there are any names knocking about, people are going to link them to us, just because of our numbers.
"If you went up and had 30 pros, maybe it's different, they might look at what we've got and they'll think we'll use them, but we're not in a position to do that.
"People know we will definitely be in the market, so we'll be looking.
"It's still all about aligning everything. I don't think we'll be in a position where we go 'bang' and it happens.
"We're obviously in a better position because we're in the Premier League, we have finances to use, although not a bottomless pit.
"I don't imagine we'll be the biggest spenders in wages or acquisitions."