Chris Hughton is adamant that Norwich City are not a soft touch
Chris Hughton is adamant Norwich City are not a soft touch, despite his side being the fairest in the Premier League.
Last Updated: 14/09/12 7:30pm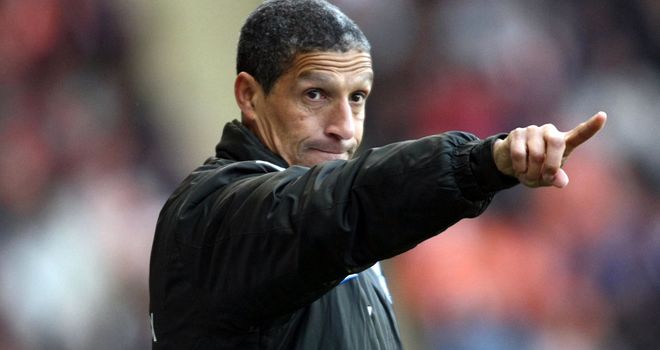 The Canaries are the only team not to have received a yellow card so far this season after three league matches, but Hughton puts that down to his players' discipline, rather than any reluctance to get stuck in.
Hughton is proud of his side's fair play record and has no concerns about his players' competitive edge ahead of Saturday's game at home to West Ham United.
He said: "It's a good thing. We've certainly been competitive enough. It's something you speak to them about in the close season and we also have a referee's visit in the pre-season.
"It is something which is coincidental. We compete very well and on another occasion there are some tackles which are near the edge which might go the other way.
"It is something that I welcome, though, and it might be something that further down the line stops us picking up a suspension and that has to be a good thing."
Norwich are still searching for a first league win of the season and Hughton admits his team will have to be on top of their game against promoted West Ham.
Hughton added: "They have brought in good players and developed their squad. We'll have to be at our best to win. Three points in this division is massive, home or away, however the performance."