Chris Hughton is confident that Norwich will soon be scoring goals regularly
Chris Hughton is aware of the need to address Norwich's lack of goals, but is confident he will find the right formula.
Last Updated: 26/09/12 10:10am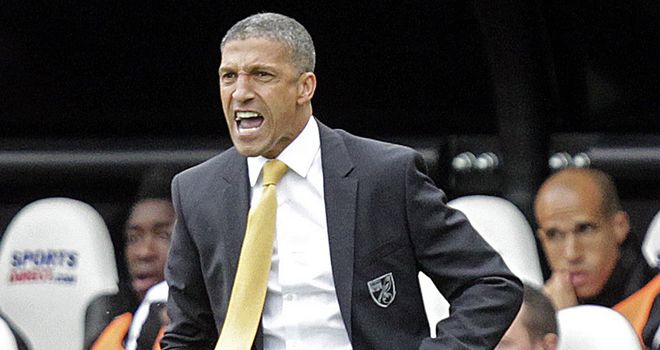 The Canaries have scored just twice in five Premier League games so far and last season's leading scorer Grant Holt has yet to open his account.
The likes of on-loan striker Harry Kane will be given a chance to show what they can do against Doncaster Rovers in the Capital One Cup on Wednesday night and Hughton is convinced the goals will come.
"It is an area we know we need to address," said Hughton, who was appointed this summer after Paul Lambert left to take charge at Aston Villa.
"For us, it is just about getting the formula right. We have shown real good phases in the games we have played, and there is not so much wrong with our performances - but of course you can only win football matches by scoring goals.
"The main focus is addressing that, but a couple of lucky goals - a backpass from the halfway line - would be nice."
Hughton will "make wholesale changes" for the visit of Doncaster, much as he did for the visit of Scunthorpe in the last round.
However, that is not just because the Canaries will be facing Liverpool on Saturday, when they will aim to kick-start a so-far winless Premier League campaign.
"I only do that because at this moment the squad we have allows us to do it," said Hughton.
"There isn't anybody playing on Wednesday who does not have good experience and who is not a strong player.
"It is a game we very much want to win, and we just have to make sure we go about it in the same way as the previous round."